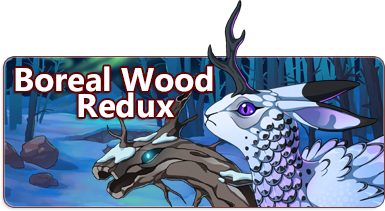 Lights dance in the sky over a renewed Boreal Wood.
Boreal Wood has been Renewed
The Boreal Wood venue environment has been revamped. If you do not see the change or see a partial change, please clear your cache or ctrl+f5 to force an update of the images.

Frozen Fauna
Species once uncommon to Boreal Wood have begun to migrate to the region in the wake of Bounty of the Elements. These new creatures present new challenges, and new opportunities!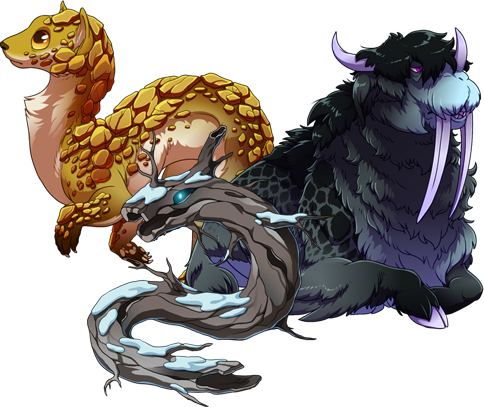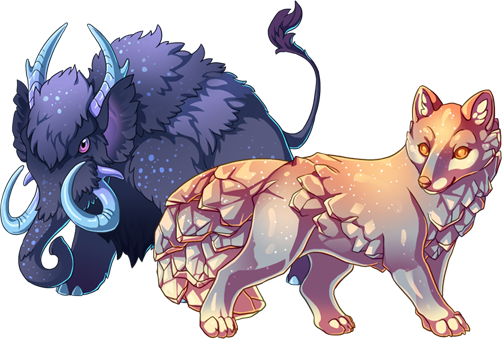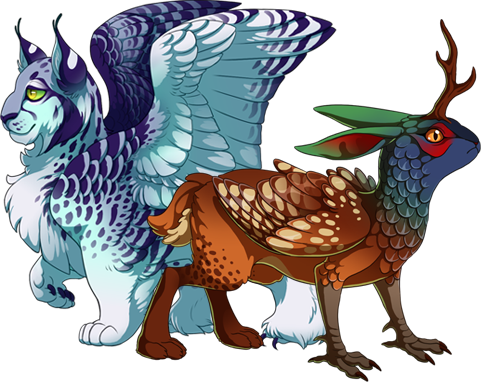 Merch Poll
We're thinking about doing a run of 11 enamel pins or necklaces, and are looking for your feedback. If you would like to provide feedback, please click the survey here, as feedback in the comments is not as easily collected for us to review!
Click here to take the poll!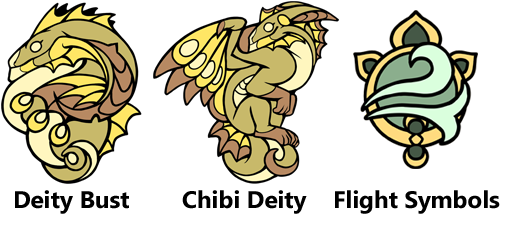 Flameforger's Festival Skin Contest
The seventh annual Flameforger's Festival will begin August 25, 2019, and we're running a skin and accent contest in celebration!
Click here for more information!

Reminder: Achievement System Deactivation
The achievement system will be deactivated on
Friday, August 16 @ 6:00 server time
. From that point forward,
it will no longer be possible to earn or view achievements
. While we work on our revamp to the achievement system, please keep the following in mind:
Any achievements that have been completed and rewarded to your account by the shut-off time will be held in our database.
When the revamped achievement system launches (no details or date announced yet), we plan on moving rewarded achievements into a "legacy" section of the feature that does not count toward the new total/points system.
If a legacy achievement you've earned has a cousin in the new system with the same requirements/parameters, we're looking into the possibility of translating credit over.
(NOTE: Please be advised that
Flight Rising
Support cannot grant achievements and will be unable to assist with any inquiries made regarding incomplete/unrewarded credit.)