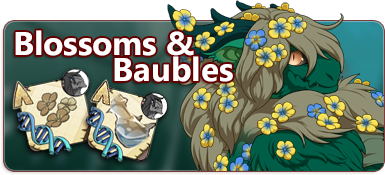 Travelling through the lands of Sornieth has enabled Gaolers to begin to exhibit new tertiary genes.
Opal for Gaolers
Tertiary Gene: Opal (Gaoler) is now available in the
gem marketplace.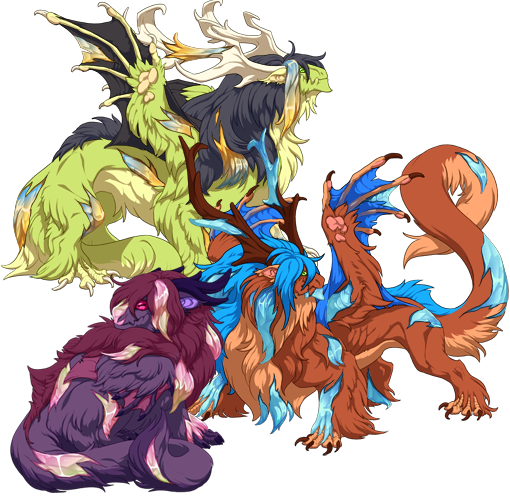 Swap Stand Full-time Employees
Pipp and Tripp have started working full time at
Swipp's Swap Stand
. You will now always receive
3 swap offers
when visiting them.
The Swap Stand's Newest Offering: Blossom
The Swapper clan has been busy trying to find something to appeal to the newly discovered additions to dragonkind. Perhaps vibrant blossoms will appeal to frosty Gaolers who rarely see such things! Tertiary Gene: Blossom (Gaoler) now has a chance to appear as a trade option at
Swipp's Swap Stand
.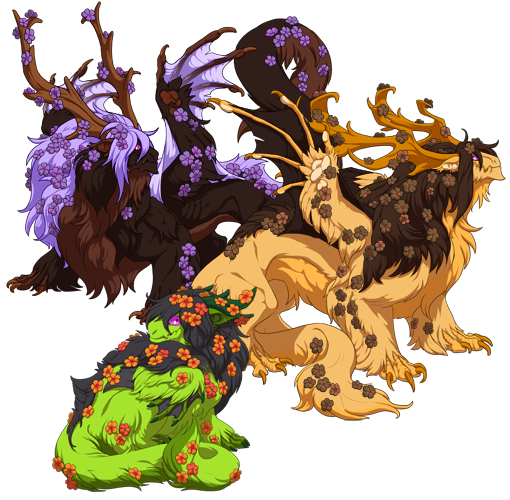 New Emojis
A set of mischievous
Nocturne emojis
are now available!
Thundercrack Carnivale Skin & Accent Contest
The seventh annual Thundercrack Carnivale will begin July 28, 2019, and we're running a skin and accent contest in celebration!
Click here for more information!
Additional Updates
Dressing Room outfits that are attached to dragons that are no longer compatible with the dressing room (ancients and eternal youth hatchlings) will no longer fail to load. Outfit creators can resave these outfits on a different dragon or mannequin.
Dressing Room apparel search now has sorting options. Results can be sorted by name (default) or ID.
Lair filters can now highlight dragons that are currently nesting!