Add some flair to your forum posts, clan biographies, dragon biographies, and private messages with
Flight Rising's
new
emoji system
. We've also got a few new items available in our
Hivemill merch store
!
Click here to learn more about this update.
---
Emoji
Flight Rising
now has its own
emoji system
which you can utilize to add colorful icons to:
Forum posts
Clan biographies
Dragon biographies
Private messages
Be warned, though, each time you use an emoji,
5
will be deducted from your account.
(
Just kidding!
It was just fun to be able to do that.)
You can add an emoji to your post by clicking this button:
This system will also share icon imagery with the upcoming
Lair & Hibernal Den revamp
, so any icons added for one feature will likewise be available for the other!
---
Merch: Prints
We're continuing to expand the available items on our
Hivemill merch store
, and starting now, you'll find a few more awesome options! You can now purchase
prints
in a variety of sizes! We are currently only offering
prints that match all of the t-shirt designs
we launched the merch store with, but will be adding more over time.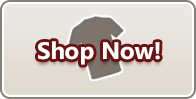 Flight Rising Developer
Project Management
|
Engineering Team Cheerleader
|
UI Designer