Hello again! It's been...awhile...since our last Community Update. So let's get right to it!
---
Forum Report Feature
If you've ever reported an account for spamming or abusive posts or behavior, thank you! Your diligence reporting these incidents has helped maintain a positive forum experience for both you and your fellow players.
When reporting inappropriate usernames to us,
please take an additional moment to
clarify in the comment field
why you are reporting the name. Sometimes the violation is clear-cut, sometimes it is not,
sometimes the username is fine and the report actually has nothing to do with the player's account name at all.
Ahem.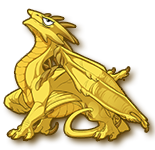 On a final forum report feature note,
using it to target someone
(ex: organizing your friends or a group to report someone)
,
"jump the queue"
(ex: deliberately selecting a different category in order to get it seen faster)
,
or in retaliation
(ex: rapidly reporting multiple players after receiving a penalty yourself)
is considered abuse of the system
.
We understand it might be tempting but it's best to refrain from doing that. Making false reports or otherwise trying to abuse the system can lead to your account being penalized.
---
Welcome, new mods!
You may have already seen them moving about the forums, but please give a warm welcome to our two newest volunteer moderators, @
Nazmiye
and @
Peixes
!


What are volunteer moderators? What do they do?
Volunteer moderators help out around the forum with thread moderation. They can move, lock, sticky, and edit threads/posts. Volunteers do not have the ability to penalize an account, view/access private player information, or make game-play and development decisions.
If you'd like to apply to be a volunteer forum moderator, check out our
Knowledge Base article
for more information on our expectations and eligibility requirements.
---
Coming Soon: Frigidfin Expedition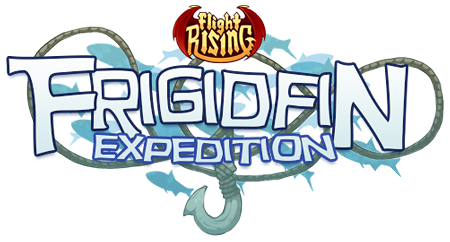 After the success of last autumn's
Drakeharvest
, we'll soon be launching our next food-themed
microholiday
: the
Frigidfin Expedition
! Where Drakeharvest focused on plant food, Frigidfin Expedition's main export will be
seafood
.
We learned a few things from the last microholiday, and we'll be making the
following changes
:
Many players communicated that they were not able to participate in Drakeharvest because it ran only during the week, so we'll be running the event so that it includes a weekend this time. Frigidfin Expedition will be active from Thursday, December 13th (06:00) to Monday, December 17th (06:00).
We received some feedback that while the extra plant food was nice, it was somewhat hard to "feel" the effects of the increased drops since food already dropped fairly frequently to begin with. For Frigidfin Expedition, all enemies across all venues will have a chance to drop some special microholiday-themed seafood items in addition to their normal loot pools. This should make it so that stocking up on seafood feels more meaningful/lucrative, no matter what enemies you're choosing to fight.
As with Drakeharvest, all
experience gains
in the Coliseum will be
increased by 50%
for the duration of the microholiday, so in addition to grabbing some extra seafood items, you can level up some dragons!
We'll also have a pair of brand new
familiars
to collect. Rather than spoil them now, however, you'll just have to wait and see!
---
Fan Art Fridays
For our social media communities, we've introduced Fan Art Friday on
Twitter
and
Tumblr
! Based on community participation and interest, we will be expanding to other platforms in the future!
How to Participate
Include
the #FRFanArt tag
when you post your art.
Why use the hashtag?
Using this hashtag also communicates to us that
it is okay to share/retweet/or possibly spotlight
your work! When we're getting ready for our next Community Update, you'll be contacted by a
Flight Rising
team member, usually as a reply to the art post we'd like to spotlight.
Alternatively, you can include your username somewhere in the post or fanart. Doing this means you won't have to keep an eye out for any replies or reblogs!
If your fanart makes it into a Community Update,
we will credit you with your
Flight Rising
username and a direct link to the art piece itself.
While we may not be able to share all posted fan art, using #FRFanArt is also a way to show off your fan art to new people and fellow players when they browse the tag.
Why Social Media?
There are many of our players who don't visit the forums, just waiting to be engaged. In addition to FRFanArt on Twitter and Tumblr, we highly recommend checking out the many beautiful pieces of art made by our community on the
Flight Rising Deviantart Group
.
Fan Art Friday Spotlight!
Click on the preview to see the full image!
---
Reminder
The Night of the Nocturne 2018 event will start at 06:00 server time on December 23, 2018.
Continue scrolling to see the theme week spotlight for the 2017
Night of the Nocturne
and first part of the 2018-2019 festival recaps!