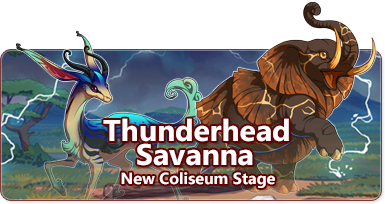 There exists a plain so battered by lightning strikes, it's a wonder that life is able to thrive at all. But thrive it does, and for those who don't mind a bit of static shock, the
Thunderhead Savanna
can be a bountiful hunting ground.
New Coliseum Stage: Thunderhead Savanna
Today marks the launch of our newest Coliseum stage, the
Thunderhead Savanna
. This level 14 venue is perfect for dragons transitioning from Bamboo Falls to Redrock Cove.
This arid plain is constantly marred by thunderstorms and lightning strikes, making its denizens some of the quickest and most adaptable foes on Sornieth. The
Thunderhead Savanna
introduces a variety of new items for your dragons to consume, barter or hoard. Finding each of these resources and relics can be a challenge.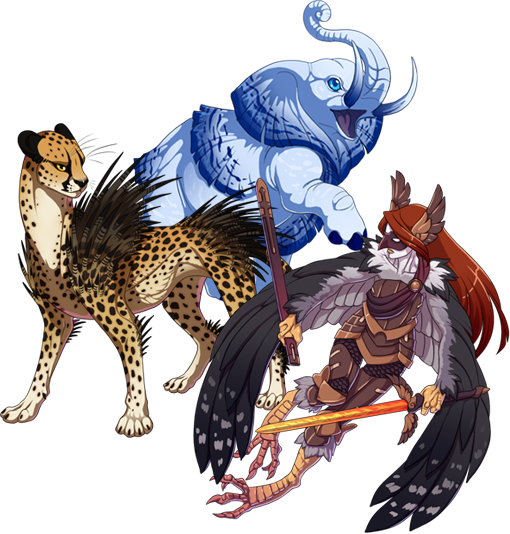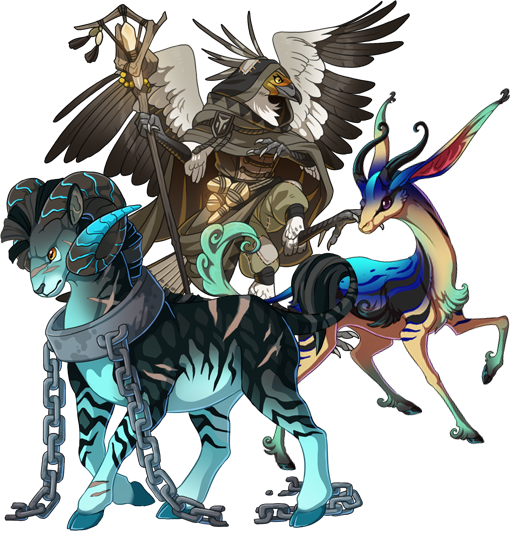 Rockbreaker's Ceremony Skin & Accent Contest
The fifth annual Rockbreaker's Ceremony will begin November 25, 2018, and we're running a skin and accent contest in celebration!
Click here for more information!

Update: Server Migration
Recently, our server provider was acquired by another company. As part of that acquisition, some
technical changes to our server infrastructure are being conducted
. Unfortunately for us, the timetable for some of this changeover work is somewhat tight, and
may impact the website in undetermined ways
.
We wanted to provide you with some forewarning, as we don't have a perfect estimate of how long or short the process will be.
Please see the rest of
Mutron's post in Flight Rising Discussion
for more information.