Tapir and Striation hit the marketplace!
Click here to read more about today's update!
Tapir and Striation
Tapir and Striation apply dappled stripes that run the length of your dragon. Sometimes the color combinations are within the family, and sometimes they go a bit wild! Tapir and Striation have a chance to stock in the
treasure marketplace
!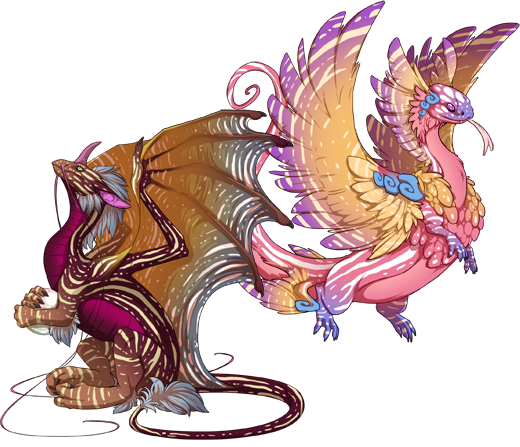 Jigsaw Additions
Jigsaw
has been updated with 5 new pieces of art for our puzzle enthusiasts!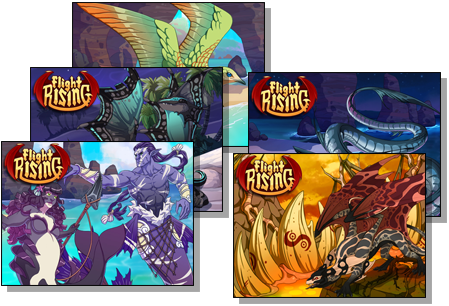 Waterway Encyclopedia Entry:
The
Waterway
now has an encyclopedia entry that identifies the current opponents local to the venue and the rewards that their defeat may bring! This article is a part of our
coliseum venues
series of articles, which will continue to be expanded upon.

Skins & Accents
Frequent visitors to the Waterway have learned to camouflage themselves to better confuse their opponents. New skins and accents are now dropping. Special thanks to @
BaghDze
, @
Demberant
, @
fardistances
, @
Piney
, and @
SwishClang
!
Rockbreaker's Ceremony Skin & Accent Contest
The fifth annual Rockbreaker's Ceremony will begin November 26, 2017. To celebrate we are running a skin and accent contest honoring the earth flight.
Click here for more information!

Goldslab, Mock Firebird, and Dunhoof Ambassador:
Mock Firebird
,
Dunhoof Ambassador
, and the
Goldslab apparel
have cycled into the
gem marketplace
. These items will be available until
November 4th at 22:00
server time, at which point they will cycle out again.
Additional Updates: