Swipp and Baldwin have new friends to collect!
Click here to read more about today's update!
Baldwin's Golems
Alchemists have succeeded in creating golems imbued with magic and personality! The Rusty and Iron Golems are now available to
alchemists levels 11
and above! In addition, the
level cap has been raised to 23
.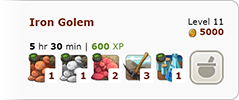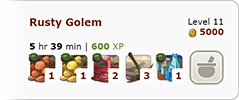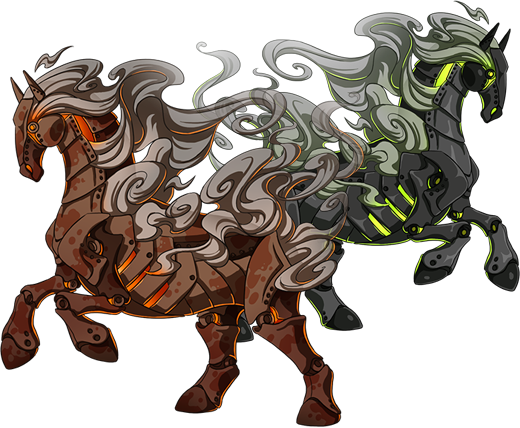 Crafty Birds at Swipp's
The
Swapper clan
, has obtained a selection of new friends with an eye for fine filament. Click here to view the necessary reagents to
trade
for these crafty birds:
New Items to Hunt and Fish!
Skilled
Hunters and Fishers
levels 33 and above now have a chance to harvest the following items when they gather for their clans:
Starfall Celebration 2017 Skin & Accent Contest
The fifth annual Starfall Celebration will begin September 24, 2017. To celebrate we are running a skin and accent contest honoring the arcane flight.
Click here for more information!

Additional Updates:
Bumble and Coral Carpenter skins are now dropping in crates in the training fields. They were not dropping previously as coliseum 1.0 didn't like directly dropping a skin item. Now that they are in crates this should be remedied!