Can you believe it's already been four years since
Flight Rising
launched? We can't! Today we are excited to celebrate our anniversary with the launch of the
Dressing Room
, a new feature that allows you to
create
,
save
, and
share
custom outfits!
Thank You For Four Great Years
It's hard to believe, but
Flight Rising
celebrates its fourth year of operation today. Whether you joined us during our beta, Kickstarter, or even just a couple weeks ago - we wanted to extend a warm heartfelt thank you.
Flight Rising
has grown immensely since its inception, and we are grateful to have such a warm, inclusive, and engaged community.
On behalf of the team: thank you! We are excited to continue experiencing the vast world of Sornieth and are overjoyed to have you along for the ride.
Dressing Room
Based on your feedback, we're happily introducing a new feature we're calling the
Dressing Room
! The Dressing Room will allow you to
create
,
save
, and
share
custom outfits with one another. Like the
Scrying Workshop
, we feel that the Dressing Room will become a valuable staple in planning your stylish new wardrobe projects. We can't wait to see the creations you come up with!
Creating Outfits
To create an outfit, you'll start off on the Dressing Room landing page, which will present you with the option of starting an outfit using either an
existing dragon
(this includes exalted dragons), or a
mannequin
. Simply click one of the buttons to get started.
Once inside the outfit editor, you can add
apparel
, and even a
skin
, to start building your look. Those familiar with the equip apparel screen in the lair will feel right at home, as it uses much of the same functionality. Simply click a slot and start typing the name of an item to get started!
If the dragon you're building the outfit for is already wearing apparel, you can
quickly import what they're already wearing
as a starting point!
If you are digging the outfit you've made, but want to try it on another dragon or a mannequin, you can
quickly swap out the wearer
!
Saving Outfits
Of course, after creating an awesome outfit, you're gonna want to save it for later! Clicking the
Save button
in the top right corner of the page will allow you to name and save the outfit, and it will be added to your library at the bottom of the page. You can quickly jump to the library by clicking the
Open button
.
The
Saved Outfits
library allows you to view thumbnails and names of your saved outfits. To load a saved outfit, simply
mouse over the outfit
and click the Open button. If you're not diggin' an outfit anymore and want to get rid of it, click the Delete button.
Sharing Outfits
Feel like strutting your stuff in front of your friends? We've made it super easy to share outfits on the forums by implementing a brand new
BBCode function
(
[ outfit = X ]
, without spaces). This code will display an "outfit widget" in your thread. If you really like someone else's outfit, you can click it to load it into the editor where you can make your own changes and modifications and save it to your library!
We hope that sharing outfits will create many more opportunities for new forum activities, games, and discussions!
To get everyone started, each member of Stormlight Workshop has created an outfit in the Dressing Room.
Can you guess who designed what?
Shwashboggles
Hedge Witch
Night on the Town
...this is fine.
Magecraft Afoot
Forest Spirit
As with all new features, we may have introduced a bug or two, so if you encounter any issues while building out your outfit collection, please be sure to head on over to our
Bug Report Thread
and let us know. Please be sure to
carefully read the opening post
for what information to include in your report.
Treasure Apparel Bundles
Have you wanted to buy a complete outfit off-the-rack? Treasure Marketplace Apparel Bundles are now regularly available in the
Treasure Marketplace.
These bundles will only contain items that are available year-round via the Treasure Marketplace. These bundles are the same price as the total value of the items contained within. Dominance discounts do apply. Items that are obtained exclusively through Swipp, Baldwin, the Coliseum, Holidays, or Gem Marketplace will not show up within a bundle, even if it's part of a similar "collection". We are launching with over 150 bundles, and will continue to add more over time until all treasure sets are available in bundle form.
Sage Apparel
In the four years we've been together we've all grown a little older, and perhaps a little wiser. Sagely apparel is now available.
The
Celebration Sage
apparel is a gift that is available now in your hoard! In addition, alchemists level 2 and above may craft additional copies of this apparel until Sunday June 11th at 8:00 server time. After this time, the Celebration Sage apparel will retire forever! Keep it to remember this special day!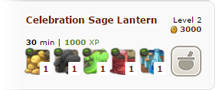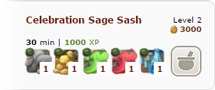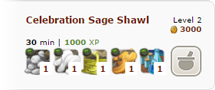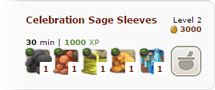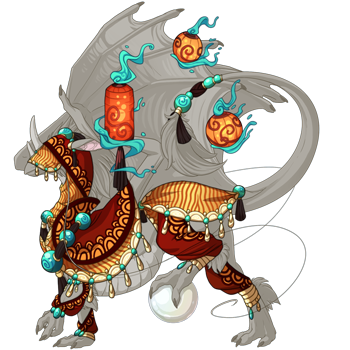 The
Charming Sage
apparel is a new discovery at
Baldwin's Bubbling Brew!
Alchemists level 18 and above can craft this endearing new garb. These items will not be retiring and will be available as a recipe going forward. In addition, the level cap on Baldwin has been raised to 22.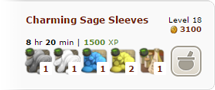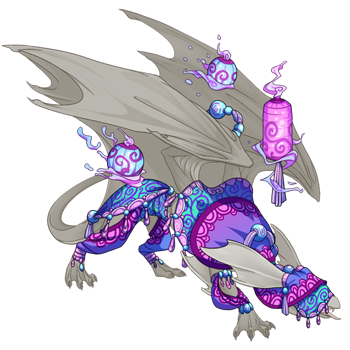 The following sage apparel now has a chance to stock in the
Treasure Marketplace
, both as individual apparel items and as bundles! In addition, these items have a chance to be awarded by
Pinkerton
or dropped by randomized chests. These items will not be retiring and will be available going forward.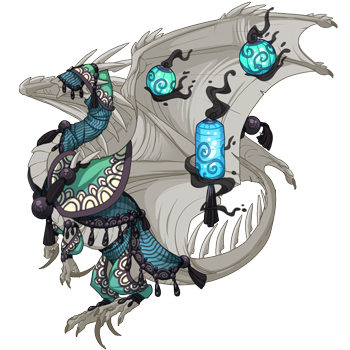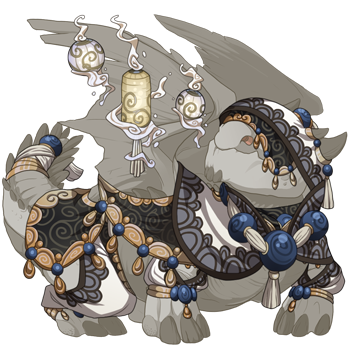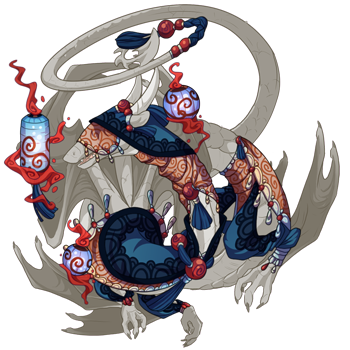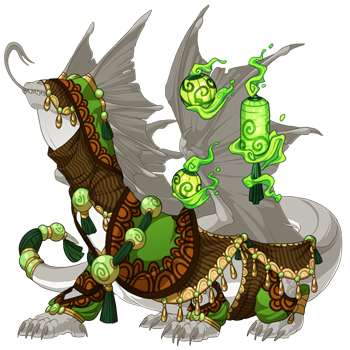 Flight Rising Developer
Best Artist Not Allowed to Art | Business Ops | Engineering