Swipp's clan has gathered new items to barter in
today's update
Wiggly Friends
Pipp has been busy gathering caterpillars in hopes that they would turn into beautiful butterflies. To her disappointment, only the color of their leaves seem to change. She's trading off her efforts - for the right price! Leafy caterpillars now have a chance to appear via
Swipp's Swap Stand
.
= 25 + 25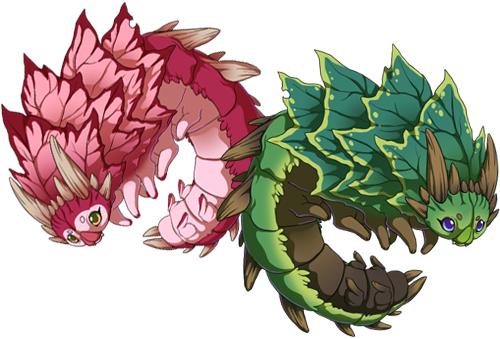 = 25 + 25
Gathering Additions
Dragon clans with a skill of 31 or greater in
foraging
now have a chance to harvest these new items.
Dragon Breed Vistas
Spiral and Snapper dragon vistas are now available in the
treasure marketplace
.
Mistral Jamboree 2017 Skin & Accent Contest
A reminder that the fourth annual Mistral Jamboree will begin March 26, 2017. To celebrate we are running a skin and accent contest honoring the wind flight.
Click here for more information!

Additional Updates: