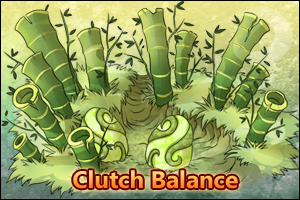 As you know, there were some recent changes to the way nest sizes were calculated. At launch, nest populations were not playing out the way we intended, so we sought to amend the tables to more heavily weight them towards 2 egg nests. There is a lot of anger directed at this most recent update, which we believe is fueled mostly by a misunderstanding of how the system operates.
Single egg nests are supposed to be an occasional and mildly disappointing event, not as common an occurrence as it was. Equally, a five egg nest was supposed to be a rare and exhilarating stroke of luck.
Due to the former not being the case, we had to make changes. During my review of the code, I noticed we lacked precision when dealing with the randomization of the nest sizes which resulted in a spread of stats more even than we intended. In this most recent update I implemented a much stronger weight for 2 and 3 egg nests and taking away from the weight of single egg nests across the board.
In yesterday's update, wildclaw dragons bred against other wildclaws did not receive this buff. We decided we liked this just about as much as you did, and from this point onward
dragon species clutch sizes will behave the same
, regardless of breed rarity. Below are the values which are now live:
When you interbreed 2 dragons of different species, this table is used:
A chance at a 5th egg is added because you rolled the dice with species outcome.
5 eggs (5%)
4 eggs (10%)
3 eggs (45%)
2 eggs (30%)
1 egg (10%)
If you breed two dragons of the same species, this table is used:
4 eggs (12%)
3 eggs (40%)
2 eggs (38%)
1 egg (10%)
We hope this better clarifies what was done to breeding in hopes of improving your gameplay experience. To help make up for any confusion over recent changes,
any current 1 egg nests on site have grown to two
(as of this post).
Thanks for playing, and have a great morning.
Flight Rising Developer
Best Artist Not Allowed to Art | Business Ops | Engineering