The newest addition to the
Flight Rising
Fairgrounds,
Artifracture
, is now available to play! Break out your shovel and get ready to excavate collections of fossils, minerals, and artifacts!
Click here to read more about today's update.
Artifracture Beta
Artifracture
is a fast-paced puzzle game where aspiring archaeologists excavate and collect a variety of artifacts. Artifracture's gameplay is simple. Match any 3, 4, or 5 of the same type of artifact, mineral, or fossil in a horizontal or vertical row to collect and clear them. Collect the required artifact objectives before time runs out to advance to the next level.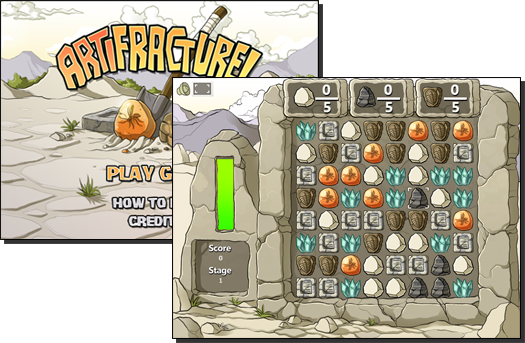 Please note that this game is currently in beta. Artifracture may need balance changes and bug fixes along the way, so if you notice anything odd, please help us by submitting a report via our
Artifracture issue tracking thread
in the Bug Report Forums. Happy excavation!
Warning: Some of Flight Rising's Fairground games utilize flashing and/or moving graphical elements. We recommend, if you are susceptible to seizures, that you take great care or avoid playing them. If you feel that you are experiencing the symptoms of a seizure, immediately stop playing and consult a doctor.
Baldwins Brew Level 10
The dragons of Sornieth have been advancing through the available levels of Baldwin's Bubbling Brew at a swift pace! With over 250 clans capped at level 9 alchemy, it is time to allow even greater advancement! Dragon Clans may now progress to level 10!
New Level 8 Recipes:
New Level 9 Recipes: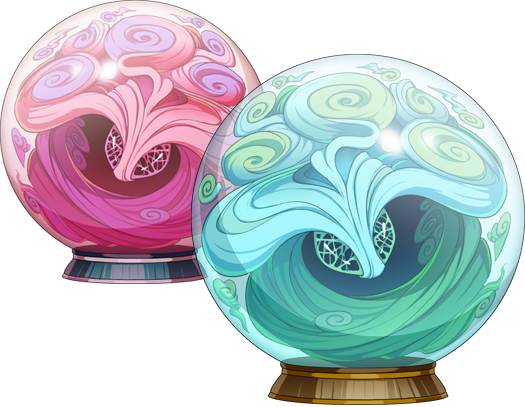 Starfall Celebration 2015 Skin & Accent Contest
A reminder that the deadline for the Starfall Celebration skin and accent contest is Thursday September 17th by 23:59 server time. If you would like to participate, be sure to enter your submission before this time!
Click here for more information!

Additional Updates
Aviator Image Fixes: Emerald Satchel RidgebackF, Navy Boots SnapperF, Gold Boots SkydancerM, and Black Scarf PearlcatcherF.
The Weekly Q&A has been updated.
Flight Rising Developer
Project Management
|
Engineering Team Cheerleader
|
UI Designer