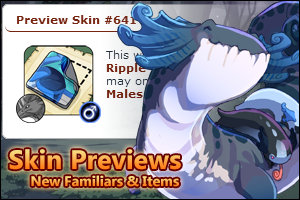 Preview the many possibilities of painted dragons, befriend a salamander, and gather new items!
Skin Tools
Players can now link skins and preview them on their dragons from the
forums
, their hoards, and the
marketplace
! To link a skin in our forums and around site, type the following code, with the corresponding skin ID: [ skin=641 ]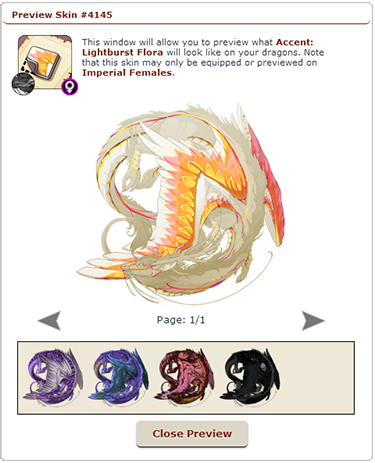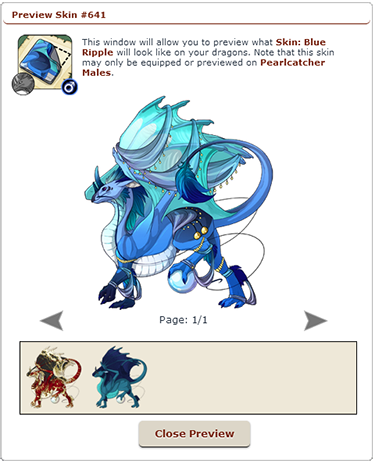 Gathering Additions
A variety of new 1-star items are now available to dragons with gathering skills exceeding level 24.
Xolo
Xolos have found it safe and convenient to befriend and enjoy the protection of dragons. Under draconic care their numbers are flourishing! Visit the
gem marketplace
and one of these adorable salamanders can waddle into your lair.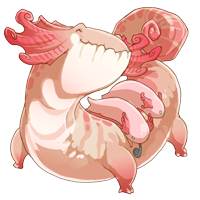 Leaving the Marketplace Soon
Dunhoof Ambassador, Mock Firebird, Goldslab Regalia, and Talonclasp Pendants will be
cyclin
g*** out of the
gem marketplace
, and will not be seen again for some time. If you had your eye on any of the these items, you have until
September 15th
to pick them up!
Additional Updates
A list of all currently cycled-out items is now available in The Encyclopedia.
Skin previews will be added to dragon pages (the icon showing what skin they have equipped) as well as the the encyclopedia skins pages in a future update.
*** Cycling is different than retirement in that the items have the possibility of eventually cycling back in or appearing again for purchase on a special day.
Flight Rising Developer
Best Artist Not Allowed to Art | Business Ops | Engineering