Disney Dragons Adopt Thread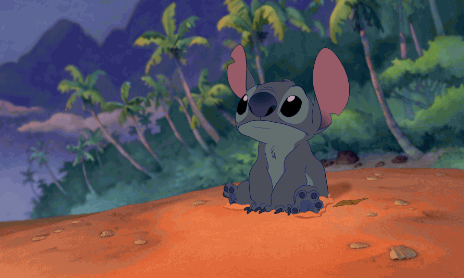 Introducton wrote:
Welcome//
I'm a big fan of Disney's old animations, and with Lion King's 25th anniversary coming, and the new live action movie near by, i made some linearts based on Disney's old animation art style, and decided to make adopts out of them =w=
For custom art commissions, check
my Art Shop <3
Status wrote:
Shop Status: OPEN
---
I'm currently travelling, so it might take me a while to get your order finished.
Quote:
Important Notes and Instructions
---
Regarding Payment
Please pay upfront
, i will only get started on an order after receiving the payment. Feel free to send it through cr or private message.
I accept mixes of gems, treasure and usd.
---
Regarding Apparel and Skins
I won't add big apparel such as hoodies, wigs and masks, but small apparel as earrings, scars and collars are fine.
If you're unsure if your apparel is okay to be added, just ask me.
I will add skins for an extra fee.
I reserve the right to refuse to add your apparel or skin if i think it's too complex.
---
Regarding others
I'm subscribed to the thread
, but i don't mind if you ping me.
I have a very busy personal life, so i might take some days to finish your adopt
, specially if i take multiple orders. Please, be patient, i will keep you updated about the progress <3
I can do resizes and small fixes for free
Quote:
Bases
---
Here we go, these are all the currently avaliable bases//
Coatl
---
Mirror
---
Gaoler
Quote:
Prices and add-ons
---
Base price:
300,000 T
| 300g
| $3,00 USD
(Valid for all the breeds)
---
Add Skin/Accent:
+50,000 T
| 50g
| $0,50 USD
(For Simple skins)
+ 100,000 T
| 100g
| $1,00 USD
(For complex skins)
---
Add Apparel:
+ 50,000 T
| 50g
| $0,40 USD
(Per piece of apparel)
Quote:
Simple genes are free
(List of simple genes: Any Basic, Piebald & paint, Seraph & cherub, Jaguar & rosette, Underbelly, Stained, Glimmer, Spines, Contour, Stripes, Firefly, Tiger, Peregrine, Python & morph, Capsule), phantom, shaggy, tapir, spirit, striation, stripes, trail, wintercoat, gnarlhorns, runes
---
Medium genes will be charged extra
30kt/
30g/
$0,3 USD
(List of medium genes: iridescent & shimmer, Clown, Speckle & freckle, Ripple & current, Bar, Vipera, Savannah & safari, Eye spots, Daub, falcon, Smoke, Thylacine, Okapi, Scales, Lace, Smirch, Peacock, Ghost, Opal, Starmap & Constellation), mosaic, breakup, streak, leopard & clouded
---

Complicated genes will be charged extra
50kt/
50g/
$0,5 USD
(List of complicated genes: gembond, multigaze eyes, bee, hypnotic, trail, circuit, filigree, lace, lionfish & noxtide, Poison & toxin, Petals & butterfly, Giraffe & hex, Jupiter & saturn, Skink & spinner, Metallic & alloy, Wasp, Tapir & striaton, Pinstripe & trail), shardflank
Note: crystal, facet and crackle will cost 150kt/g/15$
Form
Code:
[b]Username:[/b] [b]Dragon:[/b] [b]Payment Currency:[/b] [b]Anything else i should know?[/b]
Quote:
Slots

- closed
- closed
- closed
- closed

Finished Examples: