@
xxWolfii
Dragon: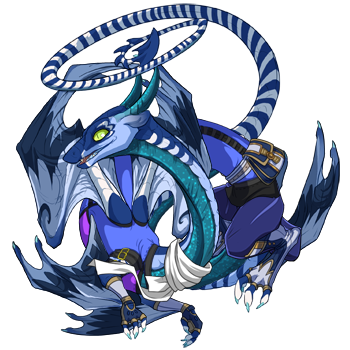 Payment method:
Treasure
Apparel:
I will happily sponsor all the apparel she's wearing (Aviator gloves boots and satchel, Bright rogue vest, blue breeches
Eye:
3
Mouth:
1
Extra:
would it be possible to put a small blue gem on her neck and perhaps make the bright purple bit on the bright rogue set white? Theres an example of the gem in one of the art pieces in her bio if its possible. If not thats alright! i'd happily pay extra if need be as well!
How much would this be running me for treasure dear friend?