adorable title by @
dr090909
*USD only*
I love spirals. you'll see many many spiral adopts here.
I also make a lot of mistakes, feel free to point it out orz
types of adopts (usd slots can choose any type at any time)
fest/currency adopt
-Opens whenever
-payment method: festival currency/treasure/gem
-festival currency accepted only during festivals.
currency adopts
-Opens whenever
-payment method: treasure/gems
fest currency accepted only during festivals
Fest currency/T/G ratio is 1:1:1000
USD to gem ratio 1: 100
-
I'll start once I receive payment.
-I will usually work on order of payment/ or if all payments are received at the time I start, simpler adopts first.
-please allow up to two weeks for delivery after payment
-Please save the delivered art.
-you may put the picture in your dragon's bio or put it up other sites(with credit)
-once you get a slot, please order within 24 hours.
-once you order, and unless we are discussing particulars, please send payment within 24 hours. If it is hard to make it by that time, let me know. I will sometimes send reminding pings, but not always.
-If you're ordering with a scry, please include pri/sec/tert color and genes in the order.
-I'm subscribed, no need to ping.
*USD slots-
-can order fest/retired adopts at any time
-have priority over other orders
-can order one free apparel for no extra charge(even for x apparel adopts)
-once your order is confirmed, please pm me your paypal address and I'll send you an invoice.
1 slot is reserved per person. slot numbers are not set. It depends on how much I think I can get done at a time.
slots are given first-come first-serve basis, being on the pinglist do not guarantee slots.
slots
FC slots are closed
Treasure slots are closed
*delivery will be slow.
USD (open!)
-Wrathematics
Gem (closed)
New 3/31/2020
hello hello! been awhile-
accepting all genes, NOT accepting sponser for a new paperlight breed,
Gems and USD only, USD slots get priority/completed first.
DO expect a slow turnover, thank you!
Gaoler A
Gaoler B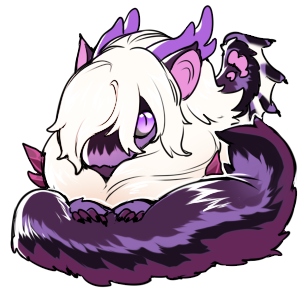 price: 400g
No accent
2 dragons per slot
Quote:
1)Gaoler A/B
2) image of dragon -
3) method of payment - gems/USD