Click or tap to view this dragon in Predict Morphology.
Expand the dragon details section.
Collapse the dragon details section.
---
Personal Style
Apparel

Skin
Scene
Level 10 Imperial
---
Biography
---





The first thing most other dragons notice about Lucian is his stunning beauty. He's one of the most attractive dragons in the lair, with gleaming sapphire scales and delicate patterns of gold that make him look like a bejeweled statue of some young hero. He knows it too, and will happily take any opportunity to preen and show off. His good looks and charming demeanor make him quite popular among the other dragons of the lair.

Lucian enjoys having his beauty admired by others, and he's charismatic enough that he never lacks for admirers. His good looks are enough draw by themselves, but he's an expert at playing to a crowd. Although he can get quite cocky, and loves a chance to talk up himself, he always knows just how long he can get away with it before he goes from confident to arrogant. He treads the line with finesse, so that even his self-praise seems endearing. He's sure to pay his followers plenty of attention too, playfully flirting with males and females alike, enough that the dragons in his entourage feel flattered, but never paying any one of them too much or too serious attention that the others would feel jealous. He's not trying to incite any fights over him. If he's chosen to take any dragon as a mate, he's been discreet about it so far.

His good looks and charm are valuable traits for his clan. Due to their calling, they have to be acquainted with the important clans and policymakers of the Ashfall Waste. When someone is needed to attend any events, be they a political discussion or a soiree of elites, or serve as an ambassador to another clan, Lucian generally ends up on the clan's list. He is an expert at making their clan seem perfectly innocent to those who don't know their true purpose, and he's so obviously not a warrior or leader that no one sees him as a threat. A pampered beauty like him, an assassin? Anyone would laugh at the idea, which is just how Lucian likes it. His misdirection makes sure no one ever suspects those members of his clan who stand in the shadows.

Far from being a brainless beauty, Lucian is quite shrewd. He keeps up with gossip scrupulously, which keeps him up to date on all the happenings in both his clan and his region. Although some might dismiss it as a foolish pastime, Lucian is often the first to know about hints of scandal or corruption, thanks to his overlooked information network. His image of a charming flirt means that other dragons aren't so careful about what they say around him, and he's gotten plenty of valuable information from dragons trying impress him as they flirt back. Gossip so often easily doubles as blackmail, after all. A sound knowledge of who's sleeping with whom, who recently fought, and who's being suspiciously friendly can give him as clear an idea of what's going on as any newsletter, and he passes the information on to his clan leader. If need be, that perfect social poise of his comes into play. He knows just how to phrase something so that a threat sounds innocent to everyone but the intended recipient, exactly how to imply that if someone doesn't take his suggested path of action, something unpleasant about them might get out.

~Story by Mirrorstone


by AkinlySoleil
by xape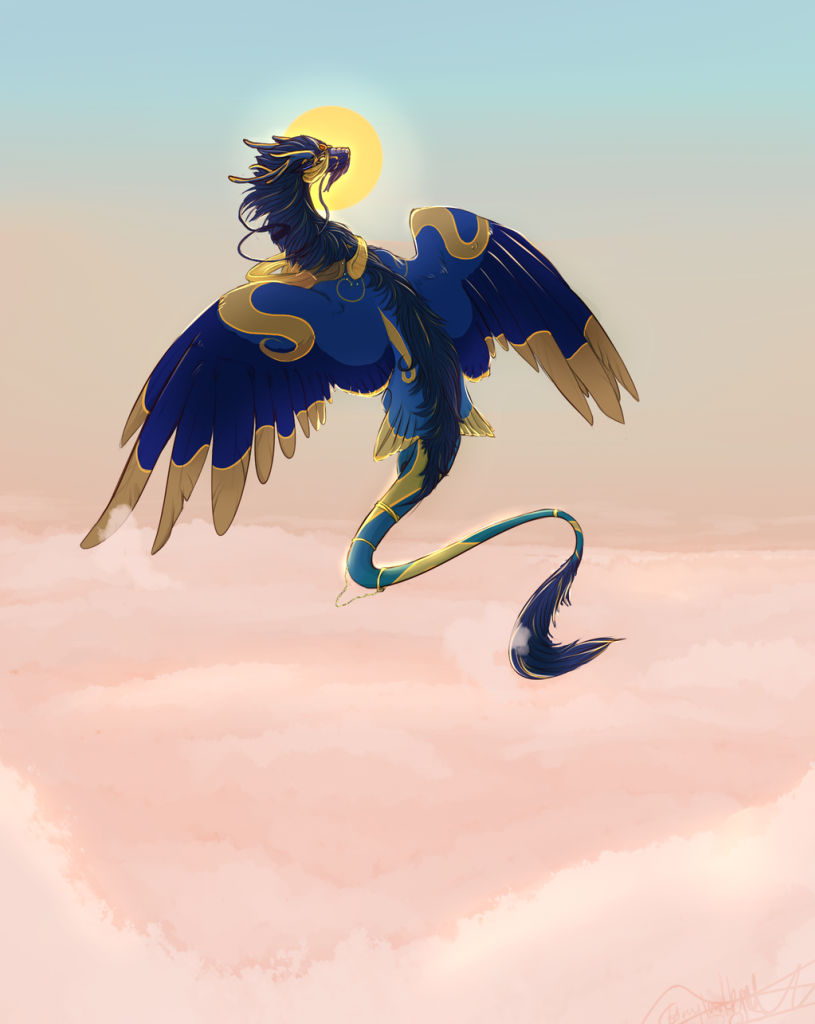 by Cynder109
Click or tap a food type to individually feed this dragon only. The other dragons in your lair will not have their energy replenished.
Feed this dragon Insects.
Feed this dragon Seafood.
Exalting Lucian to the service of the Flamecaller will remove them from your lair forever. They will leave behind a small sum of riches that they have accumulated. This action is irreversible.
Do you wish to continue?
Names must be longer than 2 characters.
Names must be no longer than 16 characters.
Names can only contain letters.
Names must be no longer than 16 characters.
Names can only contain letters.