Click or tap to view this dragon in Predict Morphology.
Expand the dragon details section.
Collapse the dragon details section.
---
Personal Style
Apparel

Skin
Scene
Level 7 Imperial
---
Biography
ᛃᚨᚱᚾᛗᚨᚦᚱ
I am Iron Man.
Stark's kind of small for an Imperial. He does, however, have more than enough personality to make up for his small stature.

He once had a workshop in the Shifting Expanse, where he built weapons and armour to be used in the War against the Shade. However, during a routine demonstration of one of his creations, he was abducted by a group of Shadetouched creatures and put to work for them. It came to light during his captivity that his technology had been sold to both sides, and the Shade had as much access to his inventions as the dragonkind and Beastclan troops that he thought he had been supporting for all this time.

With the help of a fellow captive, Yinsen, who was supposed to be his assistant, Stark managed to build himself a suit of weaponised armour and escape. However, he was shaken to the core by his experiences.

As soon as he returned to the Shifting Expanse, Stark shut down his workshops and repurposed the robots and inventions within, tasking them instead to harvest clean energy instead of creating weapons. Many dragons who relied on his weapons and armour were angry, but Stark didn't care: he didn't dare risk his technology falling into the wrong hands again. So, privately, he dedicated himself to fighting the Shade, determined that he would not rest until every piece of Stark technology in their clutches had been returned or destroyed.




Stark is still working on his self-appointed task. He has built himself countless iterations of his armour, each one better than the last or designed with a specific purpose in mind.

Jarvis the golem is Stark's constant companion. Stark built Jarvis with his own claws as one of his first creations, and he is immensely proud of him. Over time, he has developed the golem's workings to the point where Jarvis is an independent creature - with his own thoughts, opinions and even feelings - albeit one who is tied to Stark's suit of armour as a power source. The two are never apart, and Jarvis assists Stark in all things, from organising his schedule to running diagnostics to providing blueprints to reminding him to eat and sleep. The golem is Stark's closest friend and confidant.

Stark enjoys creating other golems from time to time, each with its own personality, but none will ever take the place of Jarvis.



Stark lives on the shore of the Starwood Strand in the Avengers Tower: a vast tree that had been struck by lightning, and which he now buttressed with metal plating and connected to the Cliff Tunnels. It is so called as it is the home of the Clan's "Avengers" - the name given to the defenders of the Starwood Strand borders. Stark has workshops in the levels below the Tower, where he spends much of his time working on his suits of armour, on creating ever more complex golems, and on developing new ways to harvest clean energy. He also has a storage facility in the tunnels where he keeps his retired armour, just in case.

Though he and Cap, the de facto leader of the Avengers, do not always see eye to eye, they remain good friends.

AVENGERS
TOWER

FRIDAY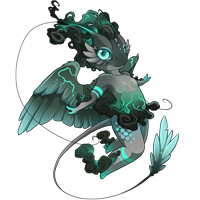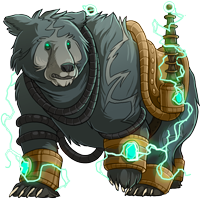 Stark and Jarvis took part in the Thundercrack Carnivale 2015 Inventor's Faire. Unfortunately, Stark's invention got lost in transit to the Faire, and he had to scrape together a new one over the course of the Festival week:


| | |
| --- | --- |
| | Dulce de Aventura: Rocky Roads Tour |
| | |
| --- | --- |
| | Mayhem at the Mysterious Market |
Please note that this dragon is NOT available for sale, for trade, or to breed with your dragon.
Click or tap a food type to individually feed this dragon only. The other dragons in your lair will not have their energy replenished.
Feed this dragon Insects.
Feed this dragon Seafood.
Exalting Stark to the service of the Arcanist will remove them from your lair forever. They will leave behind a small sum of riches that they have accumulated. This action is irreversible.
Do you wish to continue?
Names must be longer than 2 characters.
Names must be no longer than 16 characters.
Names can only contain letters.
Names must be no longer than 16 characters.
Names can only contain letters.