Click or tap to view this dragon in Predict Morphology.
Expand the dragon details section.
Collapse the dragon details section.
---
Personal Style
Apparel
Skin
Scene
Measurements
Genetics
Pumpkin
Python
Raspberry
Morph
Maize
Underbelly
Level 1 Mirror
---
Biography
Lavalamp
He was born to a ghost and a racer, decked entirety in bright flashing colors. If that's not one of the coolest upbringings you've ever heard of, you're lying. It wasn't exactly picture perfect, however, as his mother had other commitments and was hardly there, and his father also had to go away from home all the time, running races- and winning. He traveled the world and left them alone to fend for themselves, but he always came back with a surprise. He always hugged them and smiled a toothy grin. And Lavalamp always kept what he gave him. It widely varied: toys and stuffed familiars, rocks, magic orbs, ink pots, bones, plants, artifacts, anything and everything. He prided himself on what he collected, and he and his sister swapped treasures. He showed all of his friends, some jealous, some as excited as he was, some bored. He didn't really mind whether or not they liked them, because his family did. When he wasn't adding to or playing with his trinkets, he was playing with his sister. She was amazing, talented, funny, fast, and looked like a perfect balance between their mother and their father, a bridge through both worlds. She also had way too many eyes, but that didn't bother him much. Mirrors already had too many eyes. They mostly played a game they made up called Hunter and Prey, but they also held races with their father as the referee. Lavalamp was the prey every time, grinning ear to ear as he tried in vain to outrun his sister, joy mixed with murder in her expression. They always laughed as he was tackled roughly to the ground. Then the races, he never won one time. His sister was Overdrive 2 and he regarded her very fondly as the better child. It was a fabulous time, closely knit and comfortable. It was a time to remember, and he would for the rest of his life.
He left home soon after his father had returned from another competition in the Shifting Expanse. The only thing he brought with him was his collection, his pride and joy, his reminder of stability and family. He doesn't remember why he had to go, just told himself that it was time to move on, that his sister would move on soon too. Maybe he was old enough to join an actual predator pack of mirrors. One thing was clear: he wasn't going to leave the Veridian Labyrinth, and he could return home if he wanted. That gave him hope, and his journey was a rather short one. From the ingenuitous Gladevains, he used almost all of his strength trying to scale the border wall. It took a long time, requiring way more flight than he was used to. after his seventh try, he finally got his body halfway onto the wall, pushed with all his might to rise over it, scrabbled with his back feet, and dropped to the ground on the other side. His optimism never broke, however, because he could tell that he was getting close to his new home. He knew that this is what he was meant to do.
A R T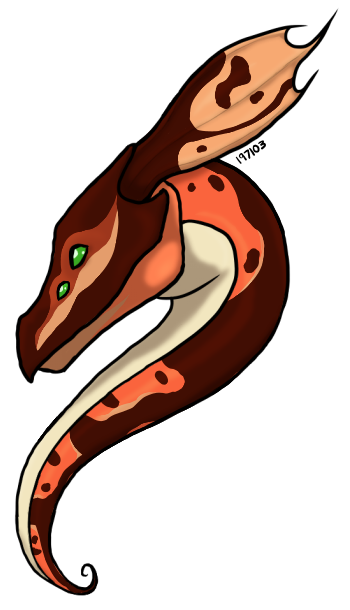 -Came with glowing globe-
Click or tap a food type to individually feed this dragon only. The other dragons in your lair will not have their energy replenished.
This dragon doesn't eat Insects.
Seafood stocks are currently depleted.
This dragon doesn't eat Plants.
Exalting Lavalamp to the service of the Earthshaker will remove them from your lair forever. They will leave behind a small sum of riches that they have accumulated. This action is irreversible.
Do you wish to continue?
Names must be longer than 2 characters.
Names must be no longer than 16 characters.
Names can only contain letters.
Names must be no longer than 16 characters.
Names can only contain letters.