Click or tap to view this dragon in Predict Morphology.
Expand the dragon details section.
Collapse the dragon details section.
---
Personal Style
Hatchling dragons cannot wear apparel.
Scene
Level 1 Tundra
---
Biography
---

Lost | Vengeful | Quiet | Forgotten

---

++++

Wolfsbane may be a strange name for an entity whose main companion is a canine forest spirit, but her name is the only thing she remembers about her old life. She was once human - a young girl, who delighted in taking walks through the forest and who had even made friends with some of the local fauna. Although now she may just be a genderless spirit who resides in the darkest depths of the forest, she still longs for her previous life, even if she can't remember it.


++++

She was found in a bed of Wolfsbane and fresh crystalline snow, the flowers frost-tipped and as pale as her own cold body. Her own spirit was lost, and the ones who came to her grieved for the girl they had known and for the way she had been defiled. As the months passed, no one but the spirits found her- the predator responsible escaped without punishment, and she became a passing thought to all but those who were closest to her.


++++

All she could remember was her bed of wolfsbane and the cold of snow - and the distant reminder that she had been wounded somehow. Her body and the blood still scattered on the snow faded as the seasons changed, and after some time all that was left was the pale outline of sun-bleached bones and an imprint on the ground as dark as the bruises that once circled her neck where flowers now refused to grow.


++++

She often visits the site, though the things she seek can never be found there. Sometimes a face will appear in her mind, or she will briefly taste a hint of the fear and pain she once felt, but it always fades quickly. Occasionally she will come close to the village where she used to live but she never goes within it. Although she longs to know of her past, she wonders if the truth is worth the pain she knows is tied to it.


++++

In her sleep, she remembers it all. She screams and thrashes and cries as the wolf returns to her, his hunger never sated. She remembers him, and she remembers her rage, and she longs to destroy him the way he did her until she wakes and it all slips away. The spirits worry for her, but they've done all they can. There's nothing left but the nightmares now - and it's so much harder to kill a memory than a living monster.

Playing the obedient daughter
Brought you where the wolf bane blooms
Sacrificed in sacred slaughter
'Neath the pale light of the moon
Your form lies wreathed in ruby red
(The crystal snow my wedding bed)
A scarlet halo round your head
(The scarlet halo of the dead)

- Wolf Song, Omnia



---

Art Link 1 | Art Link 2 | Art Link 3 | Art Link 4 | Art Link 5

---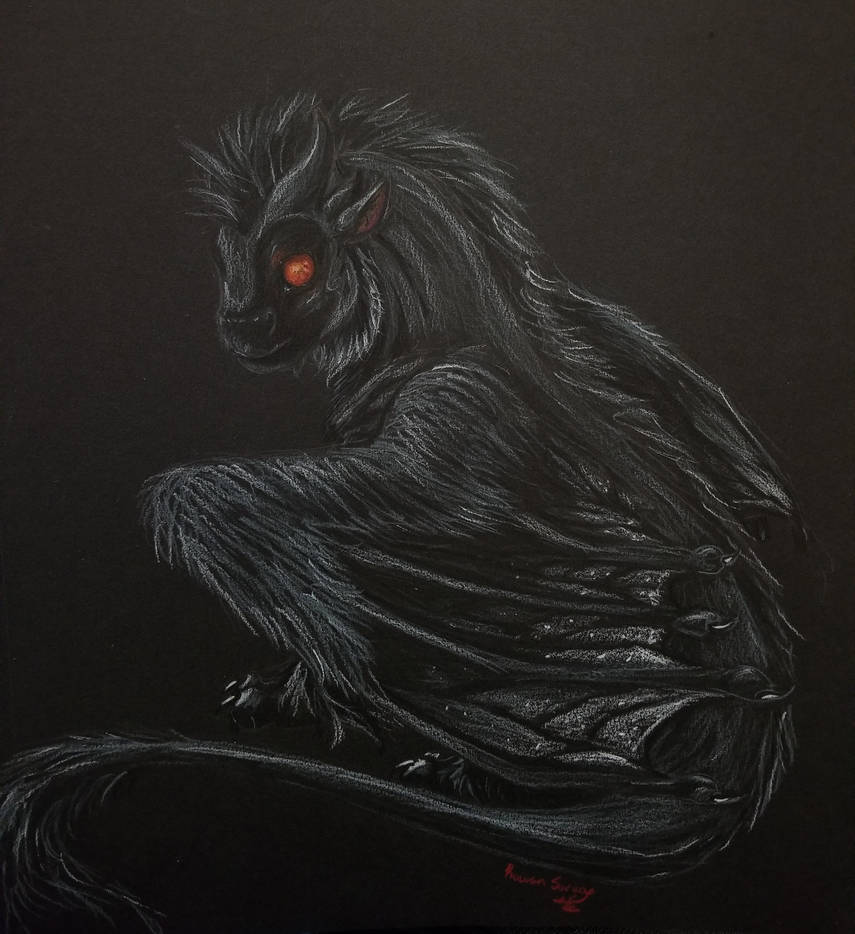 Art by RowanSorva
Art by
MediP
Art by
AstraLily
|
Large version
Art by
Scarborough
Art by PsiRockin | 248388
Quote:
I really love Wolfsbane's lore, by the way!

I tried to draw her the best I could in MS Paint, but I don't think my tablet even works properly on it lol
CoyoteGum wrote:
I gotta say Wolfsbane is one of my favorite dragons on this site

Mar 18, 2020, 13:55:41
Click or tap a food type to individually feed this dragon only. The other dragons in your lair will not have their energy replenished.
This dragon doesn't eat Insects.
This dragon doesn't eat Meat.
This dragon doesn't eat Seafood.
Exalting Wolfsbane to the service of the Lightweaver will remove them from your lair forever. They will leave behind a small sum of riches that they have accumulated. This action is irreversible.
Do you wish to continue?
Names must be longer than 2 characters.
Names must be no longer than 16 characters.
Names can only contain letters.
Names must be no longer than 16 characters.
Names can only contain letters.