Click or tap to view this dragon in Predict Morphology.
Expand the dragon details section.
Collapse the dragon details section.
---
Personal Style
Apparel
Skin
Scene
Measurements
Genetics
Coral
Basic
Saffron
Basic
Obsidian
Basic
Level 25 Bogsneak
---
Biography
Baldwin
The famous alchemist of Sornieth and creator of the Bogsneak species. Baldwin is an eccentric, kind-hearted soul that spends his time teaching dragons the nuances of his profession, mostly throwing random objects into a cauldron and hoping for the best.
Baldwin is the founder of the Alchemy Flight and head of The Facility (a gigantic med lab focused on developing magical cures). He has gone through element-blindness, having once been a dragon of the Earth element. He will sometimes go by "The Alchemist" for the sake of formality.
---
---
Outfits
Everyday
Formal
Nightgown
---
---
Inventory
| | |
| --- | --- |
| Matthew No one's comfortable with Baldwin owning a Guinea Pig, but no one can give him a solid explanation as to why he shouldn't either. | Daisy Corsage This corsage usually sits nestled underneath Baldwin's pearl. It seems to be very important to him. |
---
---
Gallery
Any uncredited images in this section are made by me!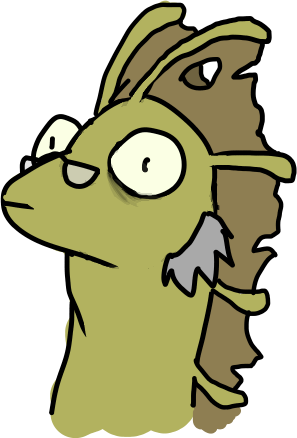 Made by
M42
!
---
---
Notes & Extras
Baldwin's Bubbling Brew | Bogsneak Dragons | The Bogsneak Mutagen
Forum sandbox (currently working on Alchemy Flight hub)
Made by
Arukadia
Zaphiriana wrote on 2018-12-11 23:46:01:
BaldwinBogsneak wrote on 2018-12-11 23:42:26:
Zaphiriana wrote on 2018-12-11 23:15:34:
@BaldwinBogsneak

This isn't related but
After making this thread, I wandered for a bit after a while I got an alert and I was like "oooh Baldwin gimme my sludgies" but when I opened the thing, you replying to my thread popped up and my reaction was

"wait a minute *squints* what *zooms in* the"

I thought Baldwin started replying to people in the forums
What's better is that when I got the notif from your post I thought it would be my brew but it was you telling me how you thought the notif from my post was your brew.
IT HAPPENED AGAIN

---
---
Credits
Ribbon banner made via
Osiem
's template.
Divider made by
Osiem
(edited by me)
Identity button by
fluffmoth
Click or tap a food type to individually feed this dragon only. The other dragons in your lair will not have their energy replenished.
This dragon doesn't eat Insects.
This dragon doesn't eat Seafood.
Exalting Baldwin to the service of the Lightweaver will remove them from your lair forever. They will leave behind a small sum of riches that they have accumulated. This action is irreversible.
Do you wish to continue?
Names must be longer than 2 characters.
Names must be no longer than 16 characters.
Names can only contain letters.
Names must be no longer than 16 characters.
Names can only contain letters.