Click or tap to view this dragon in Predict Morphology.
Expand the dragon details section.
Collapse the dragon details section.
---
Personal Style
Apparel

Skin
Scene
Measurements
Genetics
Obsidian
Savannah
Black
Toxin
Maize
Smirch
Level 25 Tundra
---
Biography
..: Visiting from Ganondorf :..
LAWNMOWER




Lawnmower is available for short-term loan to other Nature players. He usually works as a team alongside Avalon as a Kelp Bed leveller. Visit the Nature forum to find out more about the Level 25 Lending Cycle

The Tangrowth Lair's Head Gardener is the best way to describe Lawnmower, even if he is the only gardener in the clan. The others have been complaining about the acrid fumes belching and coughing out of Lawnmower's lawn mower. It fills the otherwise pure sweet air with a foul smell, quite disgusting by any self-respecting dragon's standards. And noisy! It has the manner of some deranged wild beast growling in a rage of fury interspersed with loud sputs and spits.

Not to upset his clan members, Lawnmower has been working on modernising his fuel-guzzling stench-generating lawn mower; electro-power is the future! Despite his best efforts, he is having a spot of bother with too much power. The unruly lawn mower has a tendency to take to the air, flying out of control and crash-landing in the most unfortunate of places. Only last week it crash-landed into the hatchling playground sending a class of young dragons fleeing into the shadows like a swarm of cockroaches scuttling from the light. Fireweaver (the head teacher) was furious and in typical teacher style he gave Lawnmower a lecture on health and safety. Lawnmower was left feeling very embarrased with a dented pride, but he promised to be more careful in future.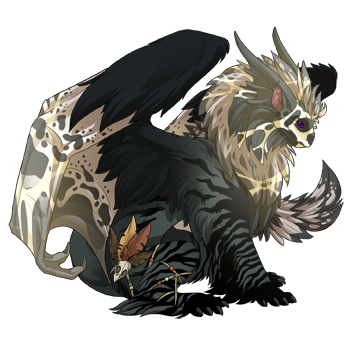 ---
My Travel Diary:
spruceroot
(March 9-13, 2022): Cami and I visited spruceroot!
urbancountry26
(April 3-10 & 11-20, 2022, came home Late evening - Apr 22, 2022):
Cami and I visited urbancountry26 (who thanked us kindly for visiting, Welcome anytime).
Lawnmower paired with Mandala this time and visited
meadowie
May 10-May 16, 2022
peaterpatter
(June 19-26, 2022) Visited with Cami!
Togamii
(June 26 - July 6, 2022) Visited with Cami!
NBW
(Aug 5-9) Visited with Cami!
Scene: Summer
Click or tap a food type to individually feed this dragon only. The other dragons in your lair will not have their energy replenished.
This dragon doesn't eat Insects.
This dragon doesn't eat Meat.
This dragon doesn't eat Seafood.
Exalting Lawnmower to the service of the Gladekeeper will remove them from your lair forever. They will leave behind a small sum of riches that they have accumulated. This action is irreversible.
Do you wish to continue?
Names must be longer than 2 characters.
Names must be no longer than 16 characters.
Names can only contain letters.
Names must be no longer than 16 characters.
Names can only contain letters.