Click or tap to view this dragon in Predict Morphology.
Expand the dragon details section.
Collapse the dragon details section.
---
Personal Style
Apparel

Measurements
Genetics
Ivory
Vipera
Murk
Eye Spots
Blood
Runes
Level 1 Snapper
---
Biography
This is a travelling dragon! If no longer wanted, please return to BenOrgana #223145 instead of exalting. Be sure to send him forward with included apparel if you can, and feel free to add your own! If you add to the apparel list, make sure you list the items here! Keeping him unbred is also appreciated! (Return here!)
Apparel list:
---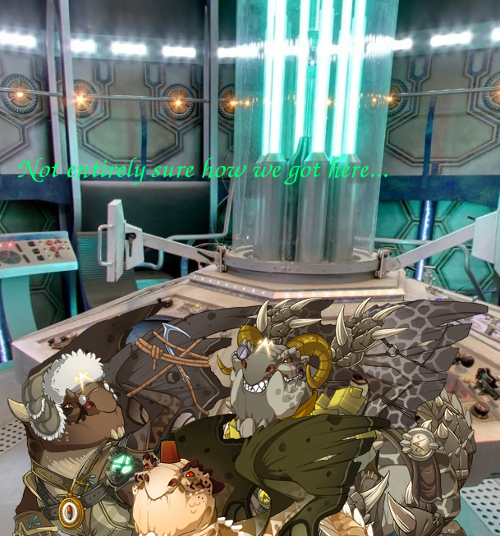 ---
Visited Sickened (#96138)'s lair on 8/18/2017:
Send over Fez and Swirly Eyes to the next person
"The Order of Vaashlynnet works rather strangely here. But, it always awestruck me no matter where I look. While the dragons here pose a dark background, they seem to be kept under watch by the Matriarch and Patriarch. They spoke of being aware of how the others worked. But, if they accomplished their goals in what they had to do and not stir trouble, they seem to be fine. My cousin has been keeping me company during the nocturnal hours of the lair, keeping me in good spirits. Many of the dragons here have expressed their interest in my travels, but I have only just begun. I do remember a certain Imperial crackled with sanguine speaking to me of his own travels within the Viridian Labyrinth.

One of the Skydancers, I believe the librarian, had been trying to catch my eye. She would chit-chat with me about her time before she encountered the Order, how many people she has seen who asked for her works. But, she didn't perk my interest. The "Pyre", as they called her, piqued me more. She was beautiful, her orange eyes certainly showed a flame of passion burning within them. Alas, I could not be with her. She had her line of work, as I have mine to pursue.

Overall, I enjoyed my time. I had shared many experiences within this place. Some were good, some were bad. All were interesting.
___________
Popato in SugaSuga's mildly famous Night Market!
I wound up in madchemist24's lair visiting my wonderful sister Diptheria. She's developed a wonderful talent for brewing up the most vile smelling healing ointments and balms that make bruises magically disappear. However, we discovered in the most dreadful of ways that I don't have this talent or the magic she possesses. During the brewing process of a bruise balm that she wanted me to help with, I added the Jungle Raincatch seeds before the White Slime and Nature Runestone... I wasn't supposed to add them in that particular order for this balm and things exploded. My dear sister escaped unscathed. Her mentor Nipah, however, was not so fortunate and spent 3 days on the burn ward recovering from her injuries. Nipah still loves me and wants me to come back... I'm just perma-banned from visiting her small apothecary
---
The pool was a little bit too hot and sticky today for everyone ... at least everyone had fun? Kind of? It was a nice replica of the wyrmwound, goopy-ness and all and everyone was extremely welcoming; they held a great feast at the end of my travel and it was enough to fill me up for a day or two ... maybe more.

Visited Hideki's (#68095) lair on Oct. 21, till Nov. 6, sent over with Fez, Swirly Eyes, and the Black and White Flair Scarf.
---
The other dragons living with PumpkinGuts currently are rather peculiar... Half of them are glowing, and the other half like to stare...
Departed PumpkinGuts's lair on November 16, 2017. Sent over with Simple Red Fez, Black and White Flair Scarf, and Spiral Daze.
---
bacon and beans, is a odd name for lair. but the dragons here are slow moving or odd. Some of them has been..cursed? not really sure what to call it, with familiars, items, or other weird things.
The mayor told me i have nothing to fear because it looks like my glasses and frezz are already bound to me.
---
---
My wardrobe was a bit too warm for this Fire lair, but I didn't seem to be alone in my discomfort. Everyone here complained about the heat, and some of the more, um, Life-Challenged dragons were smelling pretty ripe. Regardless of the stench, I learned much of magic from the forest witches, tons about dark lords from the zomb- I mean, Life-Challenged dragons, and played with the adorable Shadow and his creepy little glowing friend. They even gave me a fancy ring as a parting gift!
---
Traveled to the Foxfire Fortune
Along the shoreline of the Sea of A Thousand Currents,
you've stopped for a time with the Foxfire Fortune clan.
Where will this traveller end up next?
Points: 25

*******

Earned: 2018-08-19
Apparently it's a thing in the Foxfire Fortune clan to give aqua bulbs to travellers who stop here? Several of the clan dragons wear them - they say it's a holdover from when they resided in the Tangled Woods, to help see in the dark.
I think I look pretty dapper.
---
WYRMWOUND MCDONALDS TIME WITH IO
Visited TsubomiKido's (#67812) Clan of the Glowing Eyes from August 31st 2018 to November 22nd, 2018
---
Click or tap a food type to individually feed this dragon only. The other dragons in your lair will not have their energy replenished.
This dragon doesn't eat Insects.
This dragon doesn't eat Meat.
Seafood stocks are currently depleted.
Plant stocks are currently depleted.
Exalting Popato to the service of the Earthshaker will remove them from your lair forever. They will leave behind a small sum of riches that they have accumulated. This action is irreversible.
Do you wish to continue?
Names must be longer than 2 characters.
Names must be no longer than 16 characters.
Names can only contain letters.
Names must be no longer than 16 characters.
Names can only contain letters.