Click or tap to view this dragon in Predict Morphology.
Expand the dragon details section.
Collapse the dragon details section.
---
Personal Style
Apparel

Measurements
Genetics
Clay
Clown
Shamrock
Current
Tan
Smoke
Level 1 Spiral
---
Biography
Outdated sandbox, see modern Alchemy Flight info here!
Official forum sandbox. Will eventually be given associated lore.

Current project- Alchemy Flight main hub

Useful things-
Baldwin's Bubbling Brew was released on Flight Rising's second anniversary (06/08/2015)
Baldwin's Debut
Baldwin was transformed into a Bogsneak about a year and three months later.
The Bogsneak Mutagen

(most images are temporary)
TBA
---
---
---
The Alchemy Flight
The Alchemy Flight is a small flight created by Alchemists who underwent 'Element-blindness', a phenomenon in which a dragon loses their Elemental alignment. They are no longer able to use Element-based magic of any kind and their eyes become desaturated.
These dragons migrated from Light territory, out into the ocean where they constructed an island city adjacent to the Sunbeam Ruins and The Viridian Labyrinth. This new island made of concrete and iron was dubbed 'The Claw-Built City', a tribute to the dragons which worked tirelessly without their magic to construct a secure haven for those of their kind.
The Alchemists work to discover solutions and formulate new transmutations to better the world and express their inventive minds to the fullest. The Claw-Built City is a safe home for any dragon that seeks to defy expectations and define their own destiny.
Flight Element
Neutral
Eye Color -
Grey
Flight Symbol


Reigning Diety
Baldwin (The Alchemist)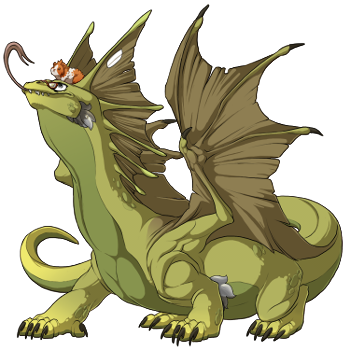 Baldwin
is the leader of the Alchemy Flight, although he prefers not to be called a diety.
"
I am just a normal dragon, like any of you! I don't need to be revered.
"
Flight Region -
Claw-Built City
Directory
I. Flight Region

Claw-Built City

• Duskcheer Harbor
• Morph Metropolis
• Elemental Collision
• The Facility


Flight themes: Reinvention, quizzicality, thinking outside the box.



Home

»

blank

» blank



Eye types: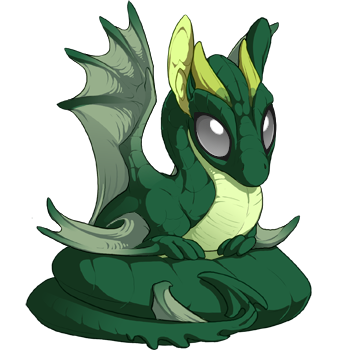 Excerpts
Pieces from sections not yet formatted

"Neutral type dragons have lost their ability to use any kind of Elemental magic or harness Elemental Might and Acuity fragments. They rely a lot more on their physical bodies than most dragons do, and replace magic with chemicals, machinery, and electronics.

To say that the entirety of the city was built without the use of magic would be dishonest, but it wouldn't have been possible if not for the ingenuity and dexterity these dragons possess. Many elemental dragons lent their abilities to the construction of the island, but the structures within the city were built from the ground up with nothing more than claws and teeth."

"Elemental dragons are not an uncommon site within the city but have very little influence on anything outside of their own homes.

-continue writing-"

"A new type of Element loss was observed fairly recently; burnout. It is most frequently occurring in dragons with Primal eye types. A dragon is overloaded with so much elemental energy to the point it is unable to cope and expels it entirely, either due to one inciting incident or repeated exposure.
It is akin to flicking a light switch on and off repeatedly, eventually the bulb's capacity will be reached and it will to be unable to light."

"Encasing the entire city is a Reflect spell maintained by our strongest casters, meant to keep magical energies from the surrounding flights from dominating the island. To enter the city for the first time you will have a spell cast on you which allows you to pass through the barrier safely. The spell remains on you until it is manually disabled."

"Elemental eggs cannot be incubated in our nests without either failing to develop from a lack of resources or 'infecting' the Neutral incubators with their element. Bogsneak and Nocturne eggs are the only eggs so far that can incubate successfully. A 'Neutral Egg' has been theorized and experimented with but not yet created."

"Elemental births are rare but not impossible. The shield around the city prevents any Element's aura from being strong enough to affect eggs on the inside. Non-Bogsneak/Nocturne eggs tend to take the elemental alignment of their mothers. A clutch can occasionally be mixed with the elements of both parents present.

Rarely, an egg might be laid with mixed elements. The dragons that hatch from these eggs are Heterochromatic and can wield two types of magic, although neither as strong as a 'pure-bred' of that element."

Indigenous life:



Click or tap a food type to individually feed this dragon only. The other dragons in your lair will not have their energy replenished.
Feed this dragon Insects.
This dragon doesn't eat Seafood.
This dragon doesn't eat Plants.
Exalting Colonial to the service of the Lightweaver will remove them from your lair forever. They will leave behind a small sum of riches that they have accumulated. This action is irreversible.
Do you wish to continue?
Names must be longer than 2 characters.
Names must be no longer than 16 characters.
Names can only contain letters.
Names must be no longer than 16 characters.
Names can only contain letters.