Dragon Lair
Nesting Grounds
Gather Items
Clan Profile
Hoard
Messages
Merch
Marketplace
Auction House
Trading Post
Crossroads
Custom Skins
Fairgrounds
Coliseum
Dominance
Dustcarve Dig
Forums
Dev Tracker
Which Waystone
World Map
Search
Dressing Room
Scrying Workshop
Game Database
Encyclopedia
Media
Support
The Beastclan Representative
Click or tap to view this dragon in Predict Morphology.
Expand the dragon details section.
Collapse the dragon details section.
---
Personal Style
Apparel
Skin
Scene
Level 10 Nocturne
---
Biography
╭━━━━━━━━━━╮


♕




E B O N Y




The Beastclan Representative


╰━━━━━━━━━━╯
╭━━━━━━━━━━━━━━╮

╰━━━━━━━━━━━━━━╯
╭━━━━━━━━━━━━━━╮



╰

━━━━━━━━━━━━━━

╯ ╭

━━━━━━━━━━━━━━

╮

╰

━━━━━━━━━━━━━━

╯ ╭

━━━━━━━━━━━━━━

╮

╰

━━━━━━━━━━━━━━

╯

╭

━━━━━━━━━━

╮

Fiesty | Wild | Talonok - Allied

╰

━━━━━━━━━━

╯

bio template by

squidragon


adapted by

Katalist

xxxxxxxxxxxxxxxxxxxxxxxxxxxxxx

Pyre's Bodyguard
Allies with the talonok
Looks up to Pyre, insists on travelling with her to meet up with them.
Is a great flyer, and trains with the talonok to improve her skills
Is trying to master aerial combat
Saw a chance when Pyre kept meeting up with them and took it
Refuses to play with the other, weaker hatchlings
Dresses like a talonok
Pretends she's a talonok
Tries to avoid the corven and tengu

╰━━━━━━━━━━━━━━━╯


Quirks:
1) Often believed to be the most energetic of all the Tribe.
2) Can speak draconic, but doesn't do it often.
3) She has been seen to shed her Talonok guise at night at Oddwin's Pub, but while she's there, she won't respond to her name. She insists the others call her "Mirabel."

╰━━━━━━━━━━━━━━━╯


Come on, fight me!




╭━━━━━━━━━━━━

b i o

━━━━━━━━━━━━╮



Ebony is what polite people call "extremely odd." There is doubt as to her heritage because of how well she mimics the Talonok race. Feathered clothing is worn with caution around the Tribe, as Ebony is wont to leap onto "feathered beings of different races."
Some find her insufferable, others a nuisance. But a recent order from Pyre has everyone in the Tribe watching their tongue around Pyre's little bodyguards. The locals confine themselves to a stink eye — and it's doubtful that Ebony even notices.



╰━━━━━━━━━━━━━━━━━━━━━━━━━━━╯





╭━━━━━━━━━━━━

l o r e

━━━━━━━━━━━╮



I.
Her mother and father were nobility, as well as respected in the community.
That's why, following Ebony's third expulsion from creche-school, grandmama stepped in.
"I'll take her for a few weeks," grandma crooned, patting the girl — and ignoring how the girl licked her hand. Ebony's mother and father nodded. Their relief was not well hidden at all.



╰━━━━━━━━━━━━━━━━━━━━━━━━━━━╯

╭━━━━━━━━━━━━━━━━━━━━━━━━━━━╮



II.
Grandmama lived in a shack-shed in the middle of a field, surrounded on all sides by stark brown mountains.
Ebony's imagination went wild at once. After all, that was the only difference between her and other hatchlings: her imagination was a bit bolder and more intrusive.
"You can go run and play and wear yourself out," Grandmama said, patting her. "I'll be inside making pie."
At once, Ebony sprang way, whooping wildly and kicking up dust. She raced all over the sun-dappled meadow, kicking up dirt and causing a huge ruckus. That night, stomach full of pie, she peacefully slept without a worry.



╰━━━━━━━━━━━━━━━━━━━━━━━━━━━╯

╭━━━━━━━━━━━━━━━━━━━━━━━━━━━╮



III.
It so happened that grandma's shack lay under a Talonok migration path.
Ebony woke up to hundreds of them surrounding the shacks.
She was immediately enchanted, flying to the big window to watch them. They danced and fought, shaking their feathers on their legs — which rattled together like scales. She listened to them whirr and chirp.
Her grandmother, watching her with a benevolent eye, smiled into her tea. "Why don't you go talk to them, wee one? They say those who talk to the Talonok possess great power, and —"
Before she was finished, Ebony was outside, chasing them to and fro. The Talonok took to the air in one great chattering cloud, hurling pebbles at her. No matter how quickly she ran after them, they always escaped.
She returned at the end of the day, frustrated and empty pawed.
"Silly girl," grandma whispered, holding her close that night. "You've got to learn to talk to them, like so—"
Her grandma voiced the strangest collection of whistling chirps until Ebony dozed off, plan in mind.



╰━━━━━━━━━━━━━━━━━━━━━━━━━━━╯

╭━━━━━━━━━━━━━━━━━━━━━━━━━━━╮



IV.
That summer was the most time she'd spent quiet and listening. She observed the way the Talonok gripped their knives, and how they danced before they fought one another. She learned that each one had a "name" — a set of chirps that called to them.
And as the days grew longer, fuller and brighter, she pondered how to speak to them. She longed to live among them in a way that she never had with other dragons.
The entire time, her grandmother watched, smiling. Her own daughter might not learn this task, but her granddaughter was looking to be a good student.
And her grandmother watched, smiling, as Ebony befriended the young Talonok by whistling his name. She learned to run and hop like him, and play-sparred with dull knives.
When the sun sank behind the peaks more readily, and the fields were painted with streaks of russet, it was time to go back home.



╰━━━━━━━━━━━━━━━━━━━━━━━━━━━╯

╭━━━━━━━━━━━━━━━━━━━━━━━━━━━╮



V.
"The school won't take her back," her father said, eying Ebony's strange feathered garb with renewed suspicion of his mother-in-law. "And I don't much think she's suited to a life of diplomacy."
"Never mind that," the grandmother said, patting her anxious granddaughter. She handed Ebony's father a slip of parchment that read, in a careful hand, "BODY GUARD WANTED."
Ebony's father's eyes met her grandmother's. "Oh?"
"Yes." Grandmother let Ebony's paw go, and the girl charged through the house. "The world has a place for everyone."
Written by the lovely Caelyn




╰━━━━━━━━━━━━━━━━━━━━━━━━━━━╯




ETYMOLOGY - Ebony: Egyptian - 'Black'



RELATIONS -


Pyre
Leader

Ebony is very protective of Pyre, even though the grizzled wildclaw doesn't need it. The problem is, the other wildclaws spend more time with Pyre than Ebony does, making the little widlcaw rabidly jealous. While she truly beleives she's more bird than dragon, Ebony will often dream of turning into a wildclaw, just so that Pyre will snuggle with her.




╰━━━━━━━━━━━━━━━━╯





Kaveh
Beastclan Representative

Kaveh tends to avoid her, which Ebony doesn't mind. She doesn't like him that much. But, he's a representative, and so conversations are purely political. He stays away from her lands, she'll try not to steal from his.




╰━━━━━━━━━━━━━━━━╯





Toroto
Beastclan Representative

Toroto is at least a little nicer than Kaveh, but she doesn't like him. She still has't forgiven him for that one time he wore feathers around her. Sometimes she thinks the pearlcatchers have absolutely no respect for her feathered kin.




╰━━━━━━━━━━━━━━━━╯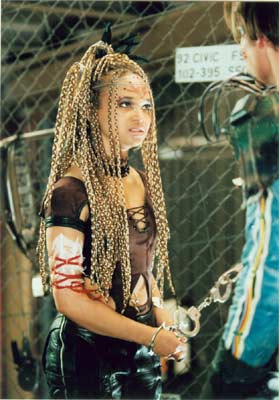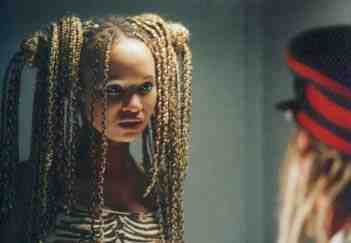 Click or tap a food type to individually feed this dragon only. The other dragons in your lair will not have their energy replenished.
Feed this dragon Insects.
This dragon doesn't eat Seafood.
This dragon doesn't eat Plants.
Exalting Ebony to the service of the Gladekeeper will remove them from your lair forever. They will leave behind a small sum of riches that they have accumulated. This action is irreversible.
Do you wish to continue?
Names must be longer than 2 characters.
Names must be no longer than 16 characters.
Names can only contain letters.
Names must be no longer than 16 characters.
Names can only contain letters.