Horrificc's Clan
Semi-hiatus
Clan Info
༻ 'Trust our heart if the seas catch fire, live by love though the stars walk backwards.' – E. E. Cummings ༺
| | |
| --- | --- |
| There lies a place where the cursed ones reside, in a land old and forgotten. There they must travel through the dangers of the world, and strive for peace within themselves. Only then can the angels of heaven be granted a passage back, and the demons be forgiven. The journey is full of many a toils and horror, as is the story of the protagonist. | |
Hey thanks for stopping by. My lore does not follow FR canon and is essentially inspired by mythology, horror and subtle biblical ideology as well. Feel free to give the (few) dragons I have written for a read and if you're ever interested in combining lore I would love to <3 I am a generation one only based lair and none of my dragons unless stated are for sale/trade/breeding. I love Renaissance art, and often I also find myself inspired by artists during this time. I read quite a bit in order to help inspire writing ideas--and love Indie/Analogue horror such as FAITH: The Unholy Trinity, Mandela Catalogue, The Backrooms, and Stardew Valley. I draw a lot but writing is where my passion resides. I love buying UMAS and constructing lore for my dragons--I will most likely open up a small art shop and lore shop in the near future but for now I prefer to keep my presence quiet on this site.

My dragons also have movie quotes as their broadcast messages (or at least I'm in the process of doing so) if you recognize them you deserve a big ol' high five.

I am active I just don't feed my dragons >_<

-Horrificc

To Do List:
. Draw Gijinka Designs for Dragons
. Finish Lore
. Finish Gene Projects

People I need to pay:
. Altassar 35.5kg
. Jinu 800 gems
. godskin 900 gems
. SweetTreatLion 800 gems
If I need to pay you for any UMA/Gen 1 holds please message me! I try to keep track and stay on top of it all but sometimes I get a bit scatterbrained and forget. Don't hesitate to poke me if you're waiting on payment!
Code done by:
AnyaKnees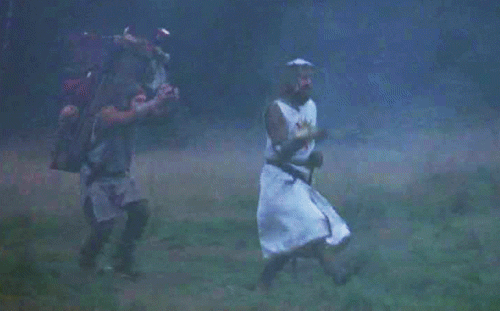 I love Monty Python and The Holy Grail
Recent Comments
YO apologies for my silence friend i have much on my creative plate ahhahaaa,, i hope youre doing well!
Hi there! I don't mind at all, thank you so much for the compliments - they truly mean a lot <3 I've been working on my lair & lore for 9 years now, so I'm always super happy when somebody appreciates my lair! :)

I had a look at your lore as well, and it's so well written! I really like the story and the mythological and biblical influences. Your art is super pretty, as well :D

Thank you again for the kind comment, and I hope you have a wonderful day ♥
and ofc i would be honored and delighted to work on random stuffs for those two, i am already up the wall with inspo from just the whole idea youve got going for them >:D i hope you dont mind me just throwing random ideas/AUs/headcannons/brain wyrms your way, maybe even some stories yo
oh yeah aethers are so freaking cool i love em too haha (but imps will always be my favorite,,, and abbers too,, oh and gaos,,, hONESTLY ALL THE DRAGONS BE MY FAVORITE <3 i forever want more, my lair always gonna be full cause i cannot get enough of em TT)—i get the grind aspect and wanting to settle dues/debts right away, you've got this!! dont forget to take care of yourself tho and take a breather here n there :3 i peeked at raph's new lore notes/lore and i honestly love it, excited to see the other goatmen hahah, i think "goatman" is such a cute title ;c; <3 okay thanks friendo i hope to come up with something soon >:D (pLEASE, BEAN WOULD CONQUER UNIVERSES FOR YOU, IM SURE SHE LOVES YOU THE MOST
)
no worries friend you never have to apologize for that (i was worried about the same thing too LOL i did not plan to post so many comments), just wanted to say something now cause i feel bad for taking so long to reply TT i will eventually reply in full but i just wanted to lyk im not ignorin' our convo ;c; <3
theyre the absolute best. i LOVE rainbows sm, i am immediately attracted to rainbow anything LOL. (i wanted to say somethin about them too but i didnt wanna glaze too hard haha but honestly theyre bad*ss and one of the prettiest aethers ive seen so far (like, the other pretty ones were getting HARD carried by their accents lul whereas ANOMALY is always amazing with or without))—man i would be over the moon to babysit anyone!! i gotta wait for a lair space update tho cause i can only keep dragons in the den and i dont wanna give out cooldowns lol those suck :upsidedown smilely:(andimdowntomylastslottheretooLOLandafriendiscurrentlyholdingoneofmypermababysjustsoicanmovedragonsaroundahahaha)
also you chill if i just,,, randomly drop a story or two of our dragons interacting w eachother just for funsies?? figured id ask just incase tho ahahah.
im currently replying a legit book to a friend of mine so im all wrapped up w that n then finals too LOL
skjfhksdjf i would just send her over for a visit if there was no hibernal cooldown :D (unless you can babysit for that long LOL) anyways kirdcore is freaking amazing and i wanna give em kissies on their cheeks what a cutie
Hey, thank you again as well! She looks so good, omg!! I'm so happy you like her and that she's serving you well. :) Have a wonderful day!
Delete this comment.
Report this comment.
Add this player to your Block list.
This user is currently active.
This user is currently idle.