Clan Info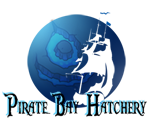 Recent Comments
Hi there! Just popping in to say a BIG THANK YOU for buying my Veilspun boy! I hope he serves you well! He's been waiting a while for a home, so I'm glad he's finally found one with you. <3 Please take good care of him, and come again anytime! ( b ._.)b
Fitting enough that I unknowingly picked up a hatchling from you, looking to breed an 'trading associate' with my new and growing set of pirates.

No problem! I intend to enter him in a WvW dressing contest >w< he's a perfect beach boy. I checked out your hatchery after purchasing him, and it's so cool! Good luck with the rest of the dergs~!
Delete this comment.
Report this comment.
Add this player to your Block list.
This user is currently active.
This user is currently idle.