PixelCat75332's Clan
W47K325J01N
Clan Info
PixelCat75332
I have been playing this game for almost 2 years!
75332 is my W4LK32 ID.
Welcome to the Lair of Arcadow!
We need an Arcanibinder or a Shadowcanist.
This lair is located in a strange vortex that allows it to be halfway in the Shadowbinder's territory and halfway in the Arcanist's territory. A small corner is also in the Tidelord's territory because Sorcera couldn't get it out when she moved to the Arcadow Vortex.
I have my dream dragon:
Sorcera!
Please leave a like!
«‹«‹«‹•°˚\_/˚°•°∞»‹°¯˘¯°›«∞°•°˚\_/˚°•°∞»‹°¯˘¯°›«∞°•›»›»›»
Hello, and welcome to my clan! Here's everything you need to know about me:
Basic facts:
Pronouns: she/them
Interest(s): Gaming, listening to music, CATS AND FROGS
Favorite Color(s): Black (#000000), Magenta/Pink (#ff00bf)
Pet(s): One bombay cat, his name is Cooper and he is SO PRECIOUS
Music-Related Things:
Favorite song(s): Haze by JURIS, Sorry by Alan Walker, Hush by Au/Ra, Alone (Blazars Remix) by Alan Walker, and Somebody Like U by Au/Ra and Alan Walker
Favorite Genre: Future House
Favorite Artist/Producer(s): Alan Walker, Blazars, JURIS, and Au/Ra
Profiles/Usernames:
YouTube: Pix PC
Roblox: PixelCat021
Minecraft (Pocket Edition): OceanCat21
Minecraft (Java Edition): PixelCat21

Gacha Club: #75332 and PixelCat75332

Genshin Impact: PixelCat75332 [635613697]
Dappervolk: PixelCat021
Walker ID: #75332
Third Dream Dragon:
Primary: Midnight Iridescent
Secondary: Nightshade Shine
Tertiary: Mauve Runes
Eyes: Shadow Unusual
Name: Sunset or Brightnight (probably Sunset though)
Morphology:
Brightnight
Completed Dragon Statuses wrote:
1. Sorcera: COMPLETE
2. Shadesky: COMPLETE
3. Sunset: INCOMPLETE

[All completed dragons will be placed in the Throne Room.]
Other:
Favorite Cat Breed(s): Bombay, Calico, Turkish Van
Favorite Video Game(s): Roblox, Minecraft, Flight Rising, Gacha Club
Wishlist:
Any and all frogs. GIVE ME THE FROGS.
Notes:
Spirals are weird and bendy and skinny and their heads are too big and why are their mouths so wide and smiley and their wings are so tiny and WHY DO THEY HAVE FOUR ARMS EW
Guardians have all those randomly positioned teeth and it looks a bit gross
Snappers have those giant heads and tiny wings ._.
Veilspuns have weird droopy hairs or something but other than that they're cool
WHAT IS WITH RIDGEBACKS' NOSES OH MY GOD EWWWW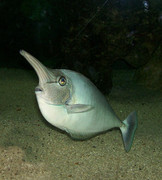 Buttons:
[WIP]
I like

Please pretend this isn't here (stuff I moved off my profile):
Note1 wrote:

Sorry, I'm not going to be very active during weekends anymore.

Note2 wrote:

I can't feed my dragons because I have no food and I get Unhatched Eggs almost every month at random times during the month because I scavenge every day. If you have any spare food… I'd, uh… could you spare some food, good sir/m'am? Ahaha… ;-;
Poor Sorcera is starving to death ;-; ;-;
Thanks to everyone who helped out with my food problem! [You might notice my dragons are still low energy. It's becuase I'm saving the food for dragons who need to breed :) ]

[agh what did BBcode do to my beautiful, even columns]
Recent Comments
Hey there! Tomorrow I'll be training & exalting my fodder, did you still want the midnight/nightshade/pink guy? No worries if not, but I'd like to send him over ASAP if you don't mind.
Hey, don't insult the ridgeback nose. It's an amazing nose and i love it .
(i don't think there is a fetish for noses, so......moving on!)
Oh my gosh! That coincidence is hilarious <3 And I love how you layered the dark apparel in with the pastel - it gives the whole outfit a subtle edge that works really well
Delete this comment.
Report this comment.
Add this player to your Block list.
This user is currently active.
This user is currently idle.