Torm's Clan
I NEED MORE PRIMALS AND ORCA XXXs
Clan Info
.
.
.

C l a n
L o r e


.
.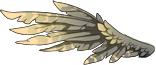 .
L o r e
.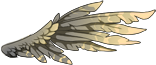 ....


This whole clan started due to one dragon haveing a idea of the perfect dragon oasis only caseing out thoese who seak harm against the clan

His name Gwen a pearlcatcher giveing the magic ability to see threw time andd space he helps save exalt row dragons in giveing them new homes in the clan or with others

The rogues, a band of dragons outcasted from the clan by gwen for there evil intentions, ruled over by tempest a lighting weilding skydancer with his group they seek to over throw the clan


.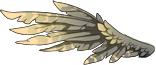 .
E x t r a
.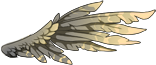 This clan now resides in light for nesting reasons and is still under construction if you have questions or want to donate to our cause or donotate dragons here please sned a pm or cr we will either rehome or give a forever home to thoese we take in he refuse to exalt unless it is of our own hatchlings

We are activilly looking for XXX orca dragons and the rare primal eyed dragons





Recent Comments
Delete this comment.
Report this comment.
Add this player to your Block list.
This user is currently active.
This user is currently idle.