SkyofStars' Clan
On the way to becoming a G1 monolair.
Clan Info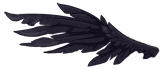 Ravenscroft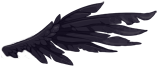 x


"The people who are crazy enough to think they can change the world are the ones who do."
Steve Jobs

*Ahem* If I buy your dragon, it might be exalted, but most likely turned into some evil/depressed dragon with many dark secrets and sad thoughts

"I need not fear my enemies, for the most they can do is attack me. I need not fear my friends, for the most they can do is betray me. But I have much to fear from those who are indifferent."
Assyrian Proverb

"Brave is what they call you until it doesn't work. Then they call you beaten." - Lemony Snicket


x
---

Hold the weight inside my lungs I'm heavy breathin'
Novocain is not enough to numb the feelin'
Float this way six feet above but what's the reason?
What's the reason?
Blame it on days in the places they made for the people just like me
Kinda one-sided but all are divided by mirrors like these
Take what I say and explain it away as just minimal psyche
Mirrors I see
You see
You're callin' from the back seat
You're tellin' us it's perfect
Perfect
Perfect
You can't see
We've been fallin' from the 5th story
Hope we don't hit the surface
It ain't perfect
Perfect
---
Wildclaw: did you know Gordon Ramsay is a dragon?! Well, maybe I just made that up, but if he was a dragon... He'd definitely be a Wildclaw. These players are INTENSE in everything they do, especially their coliseum habits. Active in EACH part of the game, they are not only all over the coli but also the forum and discords. They are the kind of player to type all caps replies to forum topics, and also, do pinkerlockes. They are merciless when it comes to exalting dragons that have fallen out of favor, but would DIE a virtual death to protect their beloved permas. Have probably at some hoardsold an egg and made a forum topic about it just to trigger people
Hello~ I'm Sky. Welcome to my clan. Enjoy your stay!
Note: I do exalt.
Please don't be toxic, no one appreciates it.
Number one wishlist item: Hex
Status: Saving up to move to change my username
Feel free to talk to me about anything. I'm always ready to listen. If you don't want me to read something, just put it in the title of a PM, and I won't read it. Sometimes we just need to unload. I know what it's like to struggle with depression. My "door" is always open.
Wistlist:
~
STAINED
~Obelisk Breed Change
~Vial of Elemental Eyesight
Ways to Keep Your Sanity
1. sit in parked a car with sunglasses on and point a hairdryer at passing cars and see if they slow down
2. page yourself over the intercom. don't disguise your voice
3. every time someone asks you to do something ask them if they want fries with that
4. put a paper bin on your desk and label it "in"
5. order a diet water whenever you go out to eat-- with a serious face
6. specify that your drive-through order is "to go"
7.skip rather than walk
8. don't use any punctuation
9. sing along at the opera
10. five days in advanced tell your friends you cant go to their party because you aren't in the mood
11. have your friends address you by your wrestling name, rock bottom
12. when money comes out of the cash machine scream "i won, i won!"
13.when leaving the zoo, start running toward the car park screaming "run for your lives, they're loose!"
14. find a good parking spot at the mall during rush hour and park in it with your reverse lights on
15. Anytime someone asks you 'why' reply with 'because im batman'
16. Wait until there are a bunch of people, look in the fridge casually, and jump back, slamming the fridge door saying, "IT'S MOVING IT'S MOVING!!"
17. Talk to yourself sort of quietly, but people can hear you (in public) and then scream, "BECAUSE I SAID SO!"
18. Look at see through glass and when someone is on the other side shout "OH MY GOSH, I'M HIDEOUS!"
19. Bring a big chair into the elevator facing away from the door and when someone walks in, dramatically turn and say 'we've been expecting you.'
20. Walk up to someone, hand them a potato, look them in the eyes and deadpan 'with great power, comes great responsibility.' Walk away.
21. Call someone to tell them you can't talk right now.
22. Point at someone and shout "You're one of them!" Run and pretend to trip. Crawl away slowly.
23. Buy a donut and complain that there's a hole in it.
24. Put Mayonnaise in a bowl, freeze it, and tell your friend it's ice cream.
25. Put up a "Lost Dog" poster with a picture of a cat on it.
26. In a public toilet, pass a note under the door next to you saying, "They're onto us. We need to go."
27. At a busy public bathroom, draw a small spider with black marker on a toilet paper square.
28. put this on your page and make someone else smile
Recent Comments
With great power comes great need to take a nap. ~ I saw this and almost died laughing! So nice to see another Nico fan around here! :D
hey broski, idk if you've noticed but the images you had at the top of your clan info are gone- i think they're broken?
Delete this comment.
Report this comment.
Add this player to your Block list.
This user is currently active.
This user is currently idle.