Goncharov's Clan
I desire nothing, seek nothing but peace
Clan Info
Long Live the Underground !!
This account is under the control of the one and only ruler of the world, Fyodor Dostoevsky.
Ilya wrote:
The clan itself is separated into three opposite branches: The Pallada (Located in the Grand Chamber), Die Sterne and the Ratcatcher.
The Mighty Ones
( lore-heavy dergs )
Ivan GONCHAROV
(WIP)
Marina TSVETAEVA
(WIP)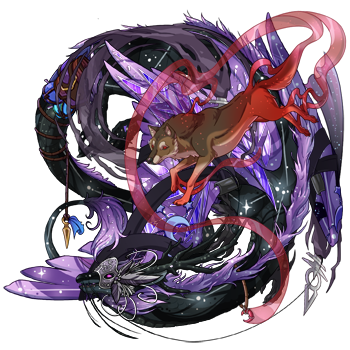 Fyodor II
---
About the user
Ivan/Vanya, he/him, FR+9 (Europe).
Classical music & XIXth century Russian literature addict.



This is my wife


Fandragon that gives me life at the moment:

Recent Comments
thank you very kindly! i'm always super grateful when someone recognizes my fyogol fandragons ♥ yours are lovely too--ivan's such an underrated character so i'm glad to see him get some much-needed love. if you ever want to talk more feel free to pm me!
Delete this comment.
Report this comment.
Add this player to your Block list.
This user is currently active.
This user is currently idle.