DigitalMirage's Clan
Love, Joy, Dracula [Currently Remodeling]
Clan Info

DigitalMirage
_

☆。゚. Magpie .。゚.
☆ Aquarius | 25
☆ Queer & Sapphic
☆ He/Him
☆ ☆


☆。゚.Feel free to add me!.。゚☆



Colour in the gloom
Irradiance glows brightly


With bones poking through

T

h

e

R

o

t

t

i

n

g Arcane Fores

t

A clan that lives at the intersection of Plague, Arcane, and Wind. They utilize the river that separates the territories for commerce and travel. The rest of the clan burrows deep underneath the Scarred Wasteland, studying magic and mineralogy within the caves and tunnels, and sometimes finding

more than what they bargained for.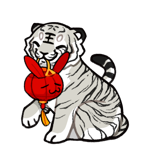 Recent Comments
Delete this comment.
Report this comment.
Add this player to your Block list.
This user is currently active.
This user is currently idle.