Abderus' Clan
Son of Hermes. Lover of Heracles. Eaten by Horses.
Clan Info
ON HIATUS, might be quitting but will feed and little else until I decide for sure. My apologies for slow/no replies.
c l a n
✦

ABDERIDES

✦
ab-deer-uh-deez, yo
|

b a s e m e n t

.

o f

.

l i g h t

\\\

♞

///

a t t i c

.

o f

.

s h a d o w

|
here we fight or die by
OBSIDIANBLAC
MUL
GOLDENROD



Please note:
I will never behave with intentional rudeness, cruelty, or disrespect. This is the standard to which I hold myself. It is also the standard to which I hold others, including yourself.

Also, this is an exalt lair.


please keep your arms and legs inside the goldenrod until the colorwheel has come to a complete stop




R.I.P. Pie Flight



3/1/2018
back from a 3 year hiatus, yeehaw


picked up milk I noticed we were out




note: I work an often soul crushing customer service job. I'm super friendly, but sometimes I get home and I'm socially exhausted. I changed jobs! I now work night shift in a warehouse, so now I'll just be physically exhausted instead of socially exhausted xD

I may hold off responding to your PM/ping until I can give it the respect and attention it deserves. If it's been a few days, I forgot. Inquire again! I'll never get mad :)

I will always take treasure OR gems OR mixed, at 1:1000. I name all hatchlings, but feel free to rename them! If you need a renaming scroll, let me know c:

oh and
you'll have to pry circuit
from my cold dead hands

If it's useful to have me on your friends list, feel free to friend me! I don't send out friend requests, but I'm happy to receive them, even if we've never spoken. c:
FOREVER SEEKING:

OBSIDIAN/

BLAC

MUL

/

GOLDENROD

G1
Notes for Moi:
5 nests @ OriginalIAm (24 total returning 8/7)
info nd board for #48888884
http://www1.flightrising.com/forums/drs/2558806/1
http://www1.flightrising.com/forums/frd/2594478/1
*
http://www1.flightrising.com/forums/auc/2628882#post_2628882
mysteries find thread
x
NowViewing #38824 for beige/beige/maize lady imp
PREVIOUS NEST RENTERS
Araaska #21223 (Wind)
ClashingHearts #79522 (Ice)
AestheticToaster #190684 (
Plague
earth now)
SpicyTunaRoll #76636 (Plague - new)
Gimeurcookie #35534 (Fire)
OriginalIAm #293682 (shadow - new)
RavenFeatherwing (#214239) (Lightning-new)
.
TheNightsSecret #344485 (Shadow)
Magnhild #178662 (Light) x
.
cinnamonbits17 #348446 (Water)-
Lyfe #111664 (Arcane)-
Malware #74749 (Shadow)-
kaelidra #147113 (Nature) -
Tubermelon #8450 (Earth) -
singswithtrees #30446 (Plague) -
Ziegler #285844 (Shadow)
Coronae #154159 (Lightning)
Skin/Accent preorders
(Grovey #79114) Emperor Energy (500g - not paid) -
no link, pm (Ravenhearst #27060) custos sol and sol obscuratus (850g x2 - unpaid) -
Threads:
Canadian High School Writing Help
http://fr.fintastic.net/
the big nest rental topic
friendly nest rental topic
Festival Skins
Coli Crate Skin Guide
Baldwin Recipes/Levels
festival skins/accents
Gathering & Grinding Guide
Gem selling thread I like
Things to keep for BaldSwipp
Rad make small sale thingy
free to use cutesy sprite thingies
more sweet decoration thingies
(Food = Goo) (Materials = Ooze) (Apparel = Slime)
(Familiars = Muck) (Other = Sludge)
Primaries
(Clown-Falc-Lace-Pie-Sav-Spec-Tap-Tig)
(Bar-Cher-Gir-Jag-Jup-Lion-Pyth-Rip-Vip)
(Pin-Pois-Skink)
(Cry-Iri-Met-Pet-Star-Wasp)
Secondaries
(Cur-Daub-Edge-Eye-Frec-Paint-Per-Saf-Stria-Strip)
(Hex-Hyp-Morph-Nox-Rose-Sat-Ser)
(Spin-Trail-Tox)
(All-Bee-Con-Butt-Face-Shim)
*snic*
Terts
(Con-Pea-Thy-Un)
(Crack-Gho-Lace-Okap-Ring-Smoke)
(Cap-Fly-Gem-Rune-Scale-Smir-Spine)
(Circ-Fil-Glim-Opal-Stain)
Osiem awesome banner things
Library Pixel Books
Crazy Cool Dividers
light momma be watchin'
---~~~***~~~---
EVERYTHING BELOW THIS POINT IS PRE-HIATUS NONSENSE THAT I HARDLY EVEN UNDERSTAND. READ AT OWN RISK.
¯\_(?)_/¯
we may have a
slight
male imp problem here...
...and i think there are drugs in the goldenrod.
THREADS I RUN OR CO-RUN
(or fail at running)
|||
|||
FUN AND/OR USELESS FACTS
~ I'm on FR time ~
My FR Player Philosophy:
1)
make jokes, have fun, but don't be purposefully offensive.
2)
share your opinions, but don't antagonize others.
3)
respect everyone ~ pay it forward ~ laugh ~ eat pie.
4)
never forget
: the treasure isn't real, but the people are.
In conclusion,
Oszs wrote:
It's just a game -- I play for fun, not to break kneecaps.
word.
Lair Organization style:
Mullet?
Tidy in the front, sloshed in the back.
NEVER-TO-BE-COMPLETED Sales Thread:
HERE
(just a lot of word fluff and long exalted dergs / gawdbluss.)
THINGS I DO ON FR:
1) overlap apparel in the wrong order.
2) nod authoritatively.
THINGS I LOVE:
1. Goldenrod.
Mulberry. Obsidian.
3. Male Imps.
4. Accents.
6. ALL THE ACCENTS.
...all of them o_o
THINGS I DO NOT LOVE
1. paying for accents.
2. bonding with familiars.
3. counting.
THINGS I WANT/NEED/PINE FOR
A COUNT OLAF DRAGON.



BECAUSE REASONS.







THIS
http://www1.flightrising.com/forums/drw/1458179






oh and






MOAR LAIRSPAZE O____O




---
---
THE ENDZ
*flails majestically*
----
everything below this point is like my garage... I put stuff here... because I might need it... maybe.... someday.... for something...











| __ Bippity __ | __ Boppity __ | __ Mop __ |




http://www1.flightrising.com/forums/gde/1388514




I do this.



sometimes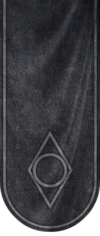 wheeeeeeeeeeeeeeeeeeeeeeeeeeeeeee~!



ON SEMI-HIATUS!

(Sum/2015)



I won't be answering pings/PMs unless they're urgent and/or time sensitive PMs. Thank you for understanding! I wish you all a fantastic summer! :D IF I OWE YOU ACCENT $ AND DIDN'T RESPOND TO YOUR PING, PLEASE PM ME! I HAVE YOUR $ SET ASIDE :)

pixel art @ top by eriophora, who has since apparently changed their name and I don't have their ID# :(
Recent Comments
hello, i wanted to throw it out there that if you ever part with Joori #41189011, i would love to purchase. thank you!
So, now, Freeboot's kids have since been reunited, and I've loved delving into their onsite past :D anyways that's all!! I just thought it was neat. have a nice day!
But I found out that her original buyer actually once had her brother, Awol, too, who had matching art but had since been sold to another lair. Thanks to a stroke of a luck and lots of kindness, however, I was JUST able to buy him too!
Hey!! I see you're on hiatus, but... Well, I figured you might like to know. A while back (July 2019!) I bought Cardshark, one of Freeboot's kids, with some lovely art.
MrSmiles is absolutely boggling my mind,, i want to know hOW does he have apparel and accents?? has he broken the game?? is he just too special to not have them?? i am going bonkers
Delete this comment.
Report this comment.
Add this player to your Block list.
This user is currently active.
This user is currently idle.