periplans' Clan
I do not control the hyperfixation
Clan Info
---
Welcome!
---
Fandragons in Hibernal Den!
My coli team are also fandragons
---
Favourite Media (Past and Present)
Current favourite(s): Deltarune
(Still going strong!)
-Tangled: The Series
-Kirby
-Steven Universe
-Gravity Falls
-Villainous
-Camp Camp
-Be More Chill
-Fantasy Life
-Never Satisfied
-Danny Phantom
-Hazbin Hotel
-The Property of Hate
-Pokemon
-Big Hero 6
-Nomad of Nowhere
-Over the Garden Wall
-Miraculous Ladybug
-Pokemon
-Avatar: The Last Airbender
-The Dragon Prince
-Harpy Gee
-The Glass Scientists
-Doctor Who
-Style Savvy
-Undertale
-Cucumber Quest
-Cookie Run
-Animal Crossing
-Lucifier
-Hollow Knight
-Klaus (2019)
-Vainglorious
-Portal
-Helluva Boss
-The Mitchells Vs. The Machines
-Autodale
-TFTBL
-Invader Zim
-Deltarune
-Encanto
---
Long term plans:






Wishlist



Fandragon Projects
---
Badges
---
---
Signs
---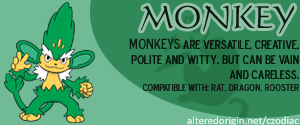 Recent Comments
As a fellow Kirby, Hollow Knight, and Undertale fan, I love your fandragons. I also like the fact that your Susie fandragon is related to another Susie fandragon.
Thanks again for the wonderful compliments! You've inspired me to make another scry for the AutoDale series - this time for my favourite character, Friendly Shadow. I really appreciate when people compliment my dergs out of nowhere :D /gen
Thank you! The scry took quite some time to come up with, and I was indecisive about whether to go full-monochrome or bring out the various symbolic accent colours. Hopefully I can make them into a real dragon someday! Good to see other AutoDale fans on FR!
I click on your profile because I saw your comment on another profile and your spamton pfp drew me in, so I click on your lair and mill around only to find a PHENOMENAL Squip fandragon? Hello?? Fellow "Niche musical nobody cares about anymore" gang?
Delete this comment.
Report this comment.
Add this player to your Block list.
This user is currently active.
This user is currently idle.