periplans' Clan
I do not control the hyperfixation
Clan Info
---
Welcome!
---
Fandragons in Hibernal Den!
My coli team are also fandragons
---
Favourite Things (Past and Present)
Current favourite(s): Deltarune
(Still going strong!)
-Tangled: The Series
-Kirby
-Steven Universe
-Gravity Falls
-Villainous
-Camp Camp
-Be More Chill
-Fantasy Life
-Never Satisfied
-Danny Phantom
-Hazbin Hotel
-The Property of Hate
-Pokemon
-Big Hero 6
-Nomad of Nowhere
-Over the Garden Wall
-Miraculous Ladybug
-Pokemon
-Avatar: The Last Airbender
-The Dragon Prince
-Harpy Gee
-The Glass Scientists
-Doctor Who
-Style Savvy
-Undertale
-Cucumber Quest
-Cookie Run
-Animal Crossing
-Lucifier
-Hollow Knight
-Klaus (2019)
-Vainglorious
-Portal
-Helluva Boss
-The Mitchells Vs. The Machines
-Autodale
-TFTBL
-Invader Zim
-Deltarune
-Encanto
---
Long term plans:






Wishlist



Fandragon Projects
---
Badges
---
---
Signs
---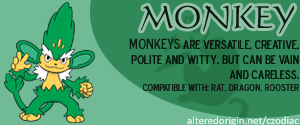 Recent Comments
I click on your profile because I saw your comment on another profile and your spamton pfp drew me in, so I click on your lair and mill around only to find a PHENOMENAL Squip fandragon? Hello?? Fellow "Niche musical nobody cares about anymore" gang?
Also holy heck you have fantastic fandragons all around, I can tell you really like these characters!! I especially like GLaDOS' apparel and skin, perfect :D
Delete this comment.
Report this comment.
Add this player to your Block list.
This user is currently active.
This user is currently idle.