NightGaze's Clan
BASHFUL BOTANIST MY BELOVED || Beta, Alva, my blorbos
Clan Info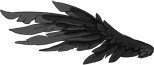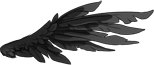 The Hallows
♙ NightGaze // Any // 2+FRT // Semi-Exalt ♟
About Me



Hello! Welcome to my lair. I'm a pretty causal player, but I'm hoping on becoming a lore lair! Feel free to friend of message me! Currently, I'm very into Horizon Forbidden West, Sky: Children of Light, and a bunch of MCYT stuff.

The Hallows

_____


Deep inside the Tangle Woods, many dead trees lay forgotten. Hidden from time from the shadows, they grew to great sizes. Legends say that some can house numerous clans. The Murkbarrow Close is the most famous of these types, housing too many clans to count. The giant dead stump is still slightly visible over head when even the tips of your wings can touch the clouds, if your eyes can peer through the darkness.


_____

Some of these deaden trees, though, remain hidden from the world. Be it just from the amount of forest that surrounds them, or from shadow magick that blankets the impressive trunks from sight.


_____

It's usually the latter that is the case. Close to the Driftwood Drag, there lays a large pine that stands close to the forest edge, but its hidden to all to bare who would want to bare witness. Some shadow dragons, if old enough, could remember when the tree was there. But with the passage of time, they question themselves if it truly ever existed.


_____

That is how the Hallows like it. Hidden from everyone, even their true flight. Letting only the Shadowbinder know where they stayed.


_____

Even that has it's limits though.


_____

All dragons are brought in blindfolded, never able to truly learn how to get in and out of what was there new home. While some stay to become part of the clan, others get thrown away, a block of amnesia in their mind about the stay.


_____

The inside of the tree is hollow, bored out by claws and shaped into a bustling city for the clan that resides. So spacious that even the largest of imperials could fly around with comfort as they chose. This area has gained the name Azaco by clan members, even if it has no official name.


_____

But the inside of the tree is what they just call the town portion, where they meet with the very few clans that were allowed to come inside.


_____

Underground is where the true beauty lies.


_____

Reserved for only the clan members themselves, it's an ever expanding network of caves that makes the hollowed tree look like a tiny town in comparison. Once a simple burrow, it has turned into a city, affectionately called Zhul. This is where the Hallows choose to spend most of their time, and think of it as the lifeblood and what keeps the clan together.

Eashin





_____

While most of them are reserved, there are a few certain dragons that aren't as reserved. These diplomats have gotten permission to start a new area called Eashin.


_____

This city resides close to the Dusk Sanctum, using the power from the leylines to get in and out. The dark carven is lit up with said leylines decorating the roof and the walls, and the building are carved into the stone itself. Here is where other clans of all shapes and sizes are allowed to come and go as freely as they want. Here, trade and travel are free to happen as much as it wants, and even encouraged as it gives the diplomats a reason to expand the area.


_____

The heart of Eashin though, is the expanding portal gateways. These are how dragons managed to get inside and also leave, even if there are no other entrances to the outside available to the public.


_____

While the only gateways officially set up are ones that lead to the other Sanctums, Aiko is the head director of studying how the laylines flow and finding which ones are healthy enough to put a new gateway on. It's hope that in the future, every area in the world will have at least one gateway accessible at all times.

Recent Comments
Of course! (and popping to your profile page is reminding me of how badly I need to update mine) If you don't mind, I'll send you a friend request?
Let me go set up the PA then! (I've got a whole horde of them and I'm too Social Anxiety to auction them, so finding a fellow Social Anxiety to hand one off to is lovely)
So on a whim I looked at your wishlist and I've got an xxy 7 digit dragon with seven (all named) offspring I can give you?
Thank you for buying my obsidian imp! I hadn't had a lot of luck selling any of the babies from that hatching and was starting to get pretty bummed about it cuz it was the first pairing for that couple and I purposely hatched their babies on Valentine's day. Anyway, I hope you give him all the loves! Thanks again!
Ahaha, that's amazing! He hadn't even been up for a minute yet when you grabbed him XD I saw he was in the fodder tab but I'm glad to know you actually did like him haha
Delete this comment.
Report this comment.
Add this player to your Block list.
This user is currently active.
This user is currently idle.