SpitfyreFlier's Clan
Wings and things
Clan Info
I'm just a recovering artist who likes simple things like heavy metal and cats. See you next Flameforger's!
Wishlist dragon: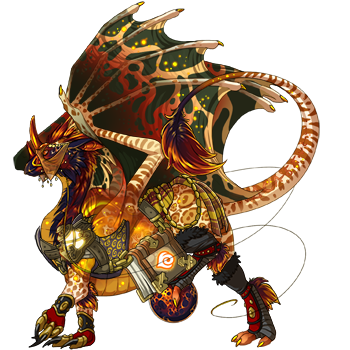 Recent Comments
I finished the lore for Quathedrel! I hope you like it; I tied a small romance story into it and gave you something extra long; I'm sorry someone scammed you. I do really hope it strikes your fancy!~
You're welcome! I saw him randomly on the AH and thought "do I really need another Imperial right now?" but his cherry spines sold me. I love that little pop of color on him ♥
Delete this comment.
Report this comment.
Add this player to your Block list.
This user is currently active.
This user is currently idle.