GardenSnail's Clan
hrrggng... snail.
Clan Info
Pretty inactive. I just lurk now.
Notice for the mods: LadyEirwen (and Teircen, I think that's right) are my sister and father, so we all share the same IP address or whatever

fr time + 3
also im not an exalting lair so if i buy your baby its most likely going to sit in the lair with a weird outfit
LIKE MY DRAGON OR HE WILL COME TO YOUR HOME AT 3 AM ....
None of my dragons are for sale, unless specified
by me or on the AH.
i do buy fod sometimes tho
please don't be scared to random friend request or speak, I don't bite, I like new friends
wishlist:
-M O R E B A N E S C A L E S
note to self: never rickroll Fr0stB3rry
to-do list:
-get silly fod pair
-cyanstorm
-slugshine
gastropods are c o o l
I adore gastropods, if you can't tell. I LOOVE them so much. Send me snails (or cute snail pics)
I have 3 garden snails, Chongy, Queen, and Snylan.
Hail ACHATINA ACHATINA
snail/gastropods fun facts:
snails and other gastropods have radulas, which are basically teeth tongues
carrots turn snail poo orange
garden snails have 400 kids in 80 eggs (5 kids per egg)
nudibranches aren't all actually sea slugs
apparently some sea slugs are immune to some of the effects of mercury. weird.
snails can have some meat
-more soon!!-
i also (was) a fae mono lair, and i have ADHD and autism but it doesn't really change much here on the internet, does it?
everyone here is great
(oh and im a little obsessed with prehistory, not as much as when i was a small child, but still)
leaf is great and so is autumn
oh and i like orange
dont make them bubbly
aaaaaaaaaaaaaaaa


This is my Green Lizard named Dog and he's on my 2nd save file and I love him


Isn't it weird how screeching, shrieking, and screaming are all different things??
i hoard all the gastropods, gastropod related things, fungus things, sometimes weird little trinkets, the plushies, and shards

kind-of snail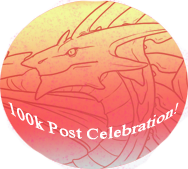 (Credit to TheClassCalico)
(by Pantheons)
credit to Soothsayer for this epic 1 pixel invisible dragon
Recent Comments
oh god sky islands i can barely around there at all without dying i dont think i could get Close to the echo
i love your snail/slug shaped avatar dragon so much and i See that lizard in ur bio hello fellow rain world enjoyer
Delete this comment.
Report this comment.
Add this player to your Block list.
This user is currently active.
This user is currently idle.