wonderswan's Clan
21 || they/them
Clan Info
.
.
.

W e s t e r n
D r i f t


.
.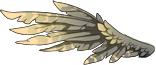 .
L o r e
.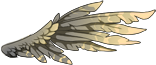 ....


Two modern groups are followed: that of Talene, the pale imperial, and that of Nuwt, the defunct mirror.

The groups are hardly that. Many individuals in either group are disjointed and hardly communicate with one another. Some call the fashion of groups, "antiquated". Others claim unfettered loyalty will be the tether that keeps them alive after death.

Nuwt has nothing to say.


.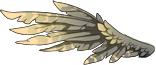 .
L i n k s
.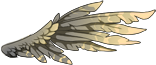 Recent Comments
Hi! Just wanted to let you know that I read your comment on discord and it made me really happy! ty for snagging that twosday bby <3
Thank you! Though now..I myself am questioning if the plushies/dolls should be plush sized or not lol
Delete this comment.
Report this comment.
Add this player to your Block list.
This user is currently active.
This user is currently idle.