ZillaJr's Clan
Tidelord I'm doing my best
Clan Info
By the shifting tides, a Guardian awaits you with sparkling eyes and a warm smile. Ari, the leader of the Stoic Soul clan, seeks to take care of any wandering strays that find themselves stranded, helpless to the elements and/or weakened by the lost of hope. From there, a stray weakling can turn into a champion, a pauper becoming a successful merchant, or an orphan becoming a loved family member. Any dragon is destined to do something great, destined to find their calling. Unfortunately, there is a price when it comes to aiding such a crowd and that's resources. Ari, her mate, and children banded together to expand and organize their chaotic lair. There's so much work that needs to be done.
Without the guidance of the Tidelord, a mysterious creature takes his place and watches over this growing safe haven and striven to provide their many needs. Deemed as the "Tide's substitute", Zilla has his talons full. How did this unfortunate Kaiju end up in this predicament? He himself doesn't have a clue but he can't leave these dragons in disarray. This would be some story to explain when Tidelord returns.
Check out my art shop!
http://www1.flightrising.com/forums/art/2606213/1
By Unicornponies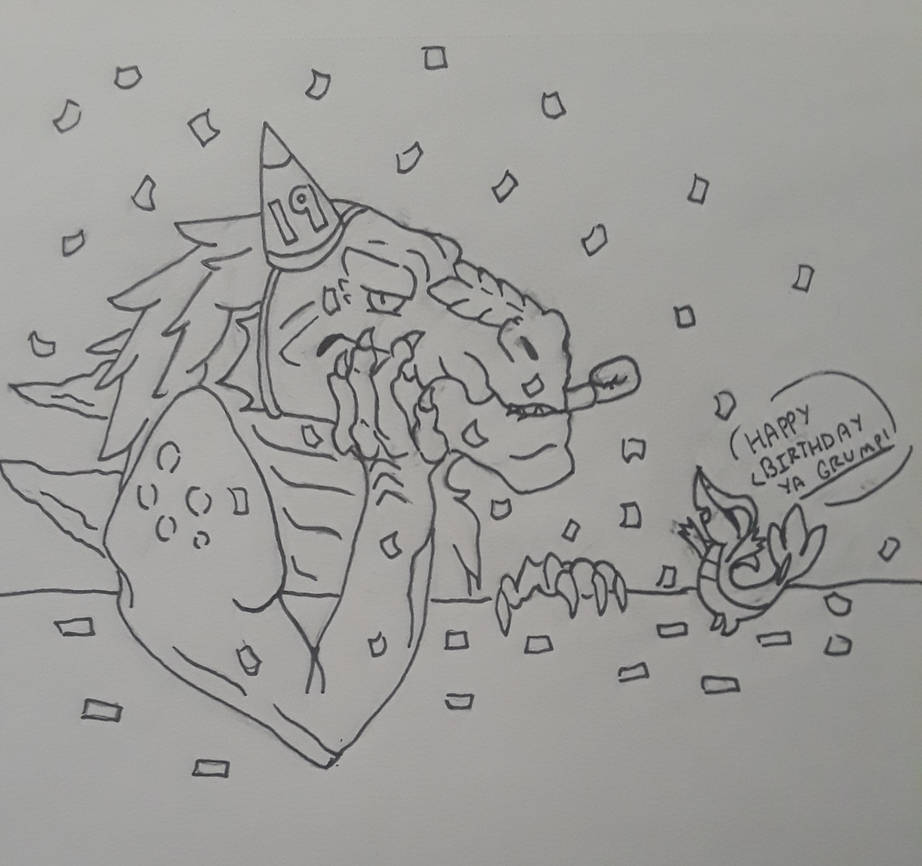 Birthday gift from NerdySnivy (miss them so much)
Recent Comments
I got Splash / Crimson / Blood, I can't wait to gene him! I turned my egg from the dig into an Obelisk too, she's Mauve / Grey / Dust (one off XYY). :D
Oh! You use (img)link to image URL(/img) but you replace the ( ) with [ ]

Are gems OK? I am treasure-poor at the moment because I converted most of my treasure to buy a thing but I have, uh, gems.
Delete this comment.
Report this comment.
Add this player to your Block list.
This user is currently active.
This user is currently idle.