TigerDMaster's Clan
Eyes of Silver, Wings of Dreams
Clan Info
The Celestial Orb Clan
"We began as wanderers and we are wanderers still"
-Carl Sagan
This is an Archaeological Lair
I'm willing to sell/trade dragons
check out my Fodder tabs.

"The name is E the TigerDragonMaster. I came here to collect dragons and drink coffee, tea and hot cocoa all at the same time!"
Misfits, Unwanteds and Watchers
A motley drawn together by happenstance
Each with their own connection to the stars

Clan Founder
Era #75790270

Clan Leader
Boniface #33078168

Dream Keeper
(wishlists)
Fabled #45274519

Holder of Badges
Yuma #33284600

Jeweler
(breeding Projects)
Demoxi #33560555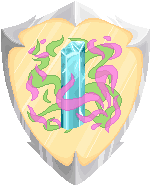 Go House Dreamstrider!

Recent Comments
Delete this comment.
Report this comment.
Add this player to your Block list.
This user is currently active.
This user is currently idle.