KingTulip's Clan
in this house we gene non-g1s
Clan Info

Hello! Im Tulip or Haydn [he/him]! I can be found on tumblr
here
! If you have any interest in either my Rehoming tab or in getting a babey from one of my pairs
please
feel free to shoot me a message! I also love hearing abt everyones dragons if you just wanna talk ;;
Naming dragons is hard pls dont be mean to me abt it abjhfasj
Geode and Sunrise are the leaders and co-founders of the Clan! Their goal has been to just make a Home for dragons that didnt have one or felt out of place, and its attracted some pretty neat folk! Im working on actually putting my lore in bios abjsbd so be patient w me.
The dragons in the Neon Lights tab are actually part of a Dark Circus! Its a travelling circus so its
technically
not part of the Clan. Autumn dragons are part of the Clan theyre just separated for aesthetics.
Also, feel free to check out my
accent shop
!
Im putting this babey here bc I got him for cheap (10g) "because he's ugly" and my brother likes 2 make fun of him but he is So Good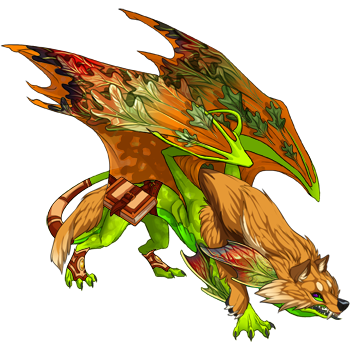 Btw @NeonCryptid and I share IP addresses bc he's my brother and we only have one laptop ;;
Recent Comments
Delete this comment.
Report this comment.
Add this player to your Block list.
This user is currently active.
This user is currently idle.