EmeraldDragon13's Clan
My life is an unending battle between keep or exalt
Clan Info
Hello! I'm working on a huge lair purge after being inactive for several months. Check out the Purge tab to see if any of my dragons strike your fancy. Some G1s, special eyes, old (3+ years), and lore dragons are for sale.
---
The planets formed with careful guidance from Io, the Great Ninefold draconic diety of creation. Twin planets, whose masses were equal, orbited around the star together. They are close enough to share an atmosphere, but separated by a great distance and floating islands, where fearsome and ancient guardians keep any from venturing between them.
Tyr is a dragon-centric world, where societies and tribes of dragons vie for power in centuries of history and conflict. Hominid species are relatively new to the world, and seen as pests or intelligent food. Those residing in the ocean and outer islands know of the other planet.
Bal has become a high fantasy medieval world, with hominids establishing themselves in power through civilizations. Dragons are rare, and hunted to near-extinction, though some have bargained for their existence, and struck deals with the short-lived, scheming powers of the world. Due to their conflict, the other world is rarely known, only appearing in fanciful tales told by sailors.
Once every few millennia, the planets orbit close enough for their oceans to touch, creating a great column of water that some may attempt to ride to reach the other planet. This is how the infestation of 4-limbed creatures made it to Tyr (native species of both worlds have 6 limbs). It's thought that 4-limbed creatures came to Bal when the world's plane of existence was messed with, causing a myriad of species to leak into the world over several hundred years and take over.
The Grand Juncture happens for one year exactly, before breaking and causing tidal disasters on the continents, located on the opposite side of the planets.
---
This is an exalting lair! Mather demands troops for her war on the elemental battlefield.
~
---
My life is an unending battle between the inability to just let a dragon go and lack of lair space. I was so happy when the hibernal den was introduced, but now I've filled that up, too! XD Oh no!
I have too many dragons but I love them all. Send Help.
---
Lair Organization: Moonstrike (Old Lore)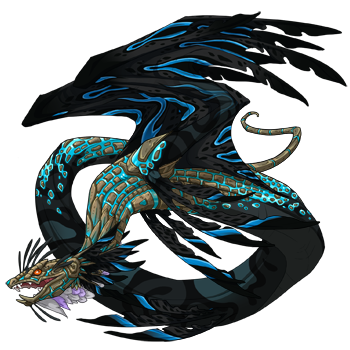 Baldwin Tips
Food - Goo
Materials - Ooze
Other - Sludge
Apparel - Slime
Familiar - Muck
Recent Comments
We've been friends for how long and I just noticed you have a dragon that I coincidentally share a name with! Love her look and story!
Thanks! :D I've been looking for a snapper for a while for my lair. Wanted a crocodile boi, but desert-fire, free-spirit Topvot is excellent too! Couldn't resist making a lore to best fit him! xD
Bought a Snapper from you, as he perfectly fit a role I needed for my clan's lore. Checked out his parents by curiosity and it turns out his birthplace fit extremely well with the new role I want him to play!
Delete this comment.
Report this comment.
Add this player to your Block list.
This user is currently active.
This user is currently idle.