SleepyDrago's Clan
I've got 99 problems and they won't stack properly.
Clan Info
Hi!
I have some phases where I really suck at communicating, so during these I might not answer your messages in a timely manner (or at all).
I feel really bad about it, but am still struggling with fixing this bad habit.
If it's been a while and I still haven't answered you, feel free to shoot me another message, I swear I won't bite!
My FR log (including Wishlist)
Sales thread
WARNING: THIS IS AN EXALT LAIR!
If I bought your dragon for the current fodder price or below, they might be sent to Glademum. If you don't like the idea, you have the option to buy them back. You thanking me won't stop me from exalting the dragon, so please don't try to guilt-trip me.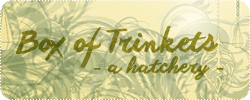 "Make like an organ of a vascular plant and flee the premises." - Runeon
Hello passerby! Welcome to the Sandstone Burrows, the beloved home of Clan Arenite! We are basically a bunch of adventurers and researchers. Together we investigate the deepest parts of the Viridian Labyrinth, always in search of new secrets and wonders. Sadly, we find a lot of danger as well...
We are always looking for new recruits, everyone willing to contribute is welcome!
We are just getting started, so not much to see here. You can check out the pond, the water is cool and refreshing, and the little waterfall is just so relaxing. Just don't be rude to the Centaurs, we don't want this kind of neighborhood feud. Or you could rest at the top of the burrows, it is a great place for sunbathing!
Clan Roles:
Alfie: Clan Leader
Maze: Quest Manager
Rapidwing: Exploring Party/Hunter
Iris: Exploring Party/Warrior Priestess
Nebula: Exploring Party/???
Bubbles: Healer
Calimero: Fighting Instructor
Rose: Workshop Medic/Guildhouse Waitress
Candy: Workshop Explorer/???
Spices: Healer-in-training
Maddie: Interpreter
Stella: Ambassador
Raphael: Captain of the Guard
Stargaze: Navigator maybe?
Nightglow: Alchemist
FREE: Nurse
FREE: Hoard Savekeeper/ Nightguard
FREE: Hoard Manager/ Nightguard
Momma: Hatchery Caretaker
Archie: Cartographer/ Researcher
Rufus: Familiar Keeper
FREE: Veterinarian
FREE: Scout
Morea: Priestess
Daphne: Priestess
Salt: Blacksmith
Shikha: Goldsmith
---
Hi there, I'm Drago, and as for now, I have no idea what I am doing *laughs nervously*
My clan lore is a bit inspired by the videogame series Etrian Odyssey. Great games, if you like RPGs and don't mind a challenging difficulty, make sure to check them out!
Favorite Breeds: Spiral, Imperial, Tundra
Favorite Color Schemes: discreet primal colors (earth tones, greys, black/white), bright secondary/tertiary colors
---
To Buy/Get: see
here
Maybe Someday:
Petal Scroll (Hyperion)
Accent: Scarlet Silkweaver for Alfie
---
Links:
Legacy Challenge - Plentiful Swap!
Selling Thread (General)
Selling Thread (Nature)
Contact for Nests:
LIBR4 (Wind)
Slobodan (Lightning)
Terpsichoria (Light)
Inahetalian (Arcane)
Tokens!
I'm friends with Paine666 and will occasionally use her laptop while visiting.
---
To give:
- 1kt/mat to melters below
To get:
- sludge from Yoaisami (99)
- goo from
- Ooze from
- muck from Artemis01 (20)
- slime from Tarkin (20)
http://www1.flightrising.com/auction-house/buy/realm/dragons?d_named=&treasure_min=&treasure_max=&gems_min=&gems_max=&currency=&_add_d_breed=&d_breed=&_add_d_bodygene=&d_bodygene=&_add_d_winggene=&d_winggene=&_add_d_tertgene=&d_tertgene=&d_gender=&_add_d_body=&d_body=176&_add_d_wings=&d_wings=176&_add_d_tert=&d_tert=130&_add_d_element=&d_element=&_add1_d_body_range=&_add2_d_body_range=&d_body_range=&_add1_d_wings_range=&_add2_d_wings_range=&d_wings_range=&_add1_d_tert_range=&_add2_d_tert_range=&d_tert_range=&d_age=&d_rtb=&d_gen1=&_add_d_pattern=&d_pattern=&_add_d_id_length=&d_id_length=&d_level_min=&d_level_max=&perpage=10&sort=cost_asc&page=1
http://www1.flightrising.com/auction-house/buy/realm/dragons?perpage=10&sort=cost_asc&d_named=&treasure_min=&treasure_max=&gems_min=&gems_max=&currency=&d_breed=10%2C11%2C8%2C12&d_bodygene=&d_winggene=&d_tertgene=1%2C10%2C17%2C12&d_gender=&d_body=&d_wings=&d_tert=&d_element=&d_body_range=10-12&d_wings_range=10-12&d_tert_range=79-155&d_age=&d_rtb=&d_gen1=&d_pattern=&d_id_length=&d_level_min=&d_level_max=&page=1
Saved Signature:
German (FR+9)
Imperial Hoarder, J-RPG Fan and socially awkward.
Always open for new contacts :)
female pronouns | sales thread
PLEASE PING ME!
Need a Nature nest? I'm ready to help!
Code:
[columns][img]insert img link[/img][nextcol][center]put small img bbc here [size=3]name colors eyes[/size][/center][/columns]
Recent Comments
ysera is on the front page wow shes so green normally thats not a look i like but the amount of green on her is quite impressive
Delete this comment.
Report this comment.
Add this player to your Block list.
This user is currently active.
This user is currently idle.