Thecrookedraven's Clan
Beware those of the dark dovahkiin
Clan Info
"Vahlokien braan dovah, Welcome fellow dragon to my cave." A voice ranged from above, the cave was dark but very faintly there was a shine. This very bright light of golden yellow gleamed in the darkness. Then it dissappeared, something can be heard clambering out from the darkness. Into the light came a small Sandy mirror, dressed with golden armour and bears the Cape of the Golden wolf.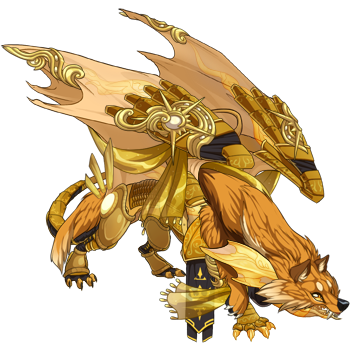 "I've never seen you before, rinik rerun. Very strange to see you here. I am the golden wolf and leader of my brod, my clan. You'll fit well as long as you listen eeeh? You seem very scared, and confused I may add. What? What do I say in such strange words? Ah do you not know of the ancient language of the dragons, Dovahzul? I am of old times, I do not stray far from the rules laid out since the day dragons had flown the sky. I have nothing to fear, for my clan grows strong each and every day."
Facts about the admin you may need to know:
w.i.p
Recent Comments
The skies and seas are fair, my friend. It is possible the time draws near for my clan to be on the move again~!
Yee~!!!! XD How much art thou asking for thine Wildclaw dragons? I beith interested in thee mighty gloom and purple male!
Delete this comment.
Report this comment.
Add this player to your Block list.
This user is currently active.
This user is currently idle.