spacedaydreamer's Clan
dragon queen, young and sweet, only dragonteen
Clan Info
Echo, frt +3, they/she/he,
avatar dragon
(if you get a random friend rq from me it was a touchscreen misclick and im sorry abt that, you can ignore it)
Credit for recolours and assets in profile:
here!
and
here!
Credit for banners & codes in dragon bios:
here!
Some other banners I made a while back (free to use):
here!
---


Though fragmented, our light will find a way through the heavens




It's said the first founders of the clan crashed into arcane territory on a meteor, infused with the energies of space itself. Regardless of the clan's true origin, they uphold the promise to discover all that they can about themselves, and the world around them.

They've lain their claim to a small fragment of the land of the starfall isles, with networks of caves and tunnels linking a small hub of activity together. While inside they continue to pursue knowledge of the world, taking in any like-minded creature who wishes to learn- dragon or not.

The members of Pyxis Bolide are inquisitive- they desire to learn more about the world around them. Their curiosity hasn't always been for the best- some deciding that dabbling in dark artes would be more beneficial than simple experiments- however, they hold no true alignment. The clan's leader, a Guardian named Nokto, holds only one law for her lands: that all who enter must contribute to the clan's wellfare, and all who refuse must leave.

As such, the clan is a refuge of sorts for many types. Dragons of criminal past mingle with priests and scholars, away from judgement of the world. Not many desire to start in-fighting- after all, those who do will likely be thrown out without a second thought. Peace is offered only to those who would uphold it, after all.





Never forget that; for in your memories our light will shine eternal

---



---
---
Hoarding:
(and basically any other shiny things. I'm a geologist, I like rocks, and minerals, you'd think I'd pick earth but--)
---
Wishlist/to do list:

Companion comets
Gilded Chests
filigree (modern) tertiary
any familiars I don't have
frigid fugitive shackles
pink arm silks/silk filet

full wishlist here
---
Dragon goals
-want to get a crimson/crimson/??? permababe pet/but/stain snapper
-permababy snapper with goat eyes and slime primary bc they :P
About me: Name's Echo, she/her or they/them generally. Like it says above I'm a geologist and PhD student, I love rocks and minerals! I'm not too active in the forums anymore because life's busy, but I still enjoy casual play. Please enjoy these axolotls (click for sources).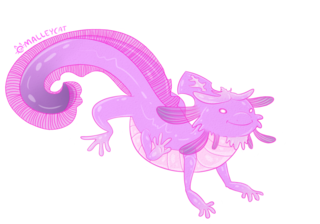 Recent Comments
Delete this comment.
Report this comment.
Add this player to your Block list.
This user is currently active.
This user is currently idle.