rabidminimoose's Clan
Welcome to the JAM!!!
Clan Info
come on and SLAM!! WELCOME TO THE JAM!!!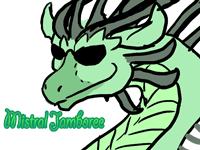 ----hit 8 mil treasure on june 19 2015. First million hit and I sorta regret the stuff I sold.
Recent Comments
Nice BABY MANTIS!!!!!!! fandragon! I'm currently working on a breeding pair to get him (obsidian/terracotta/white) and checked dragon search to look for another one like him. psycho mantis is a gay trans ICON
Delete this comment.
Report this comment.
Add this player to your Block list.
This user is currently active.
This user is currently idle.