Clan Info
.
.
.

C l a n
S a r o n


.
.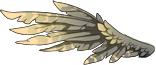 .
L o r e
.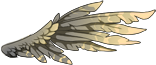 ....


Roujn hatched on a bight morning in the mid fall. His nest laid untouched for months, abandon amongst the leaf litter. The morning smog rolled over the distant mountaintops until it was out of view and the sun rose to its apex in the sky. Where for some reason it would remain longer than it should have that particular day. Roujn looked around cautiously. Other egg shells laid abandoned covered by a small layer of mulch around where he sat. He couldn't see any dragons anywhere. Only the whisper of wind coming from below the mountain. . .

This clan has traveled far, from the reaches of the Lightning clan to the Wind clan. The journey was had and full of struggles. Clan Progens are Roujn and Parowin.

Pans for the future remain in the Wind.


.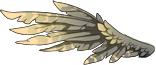 .
L i n k s
.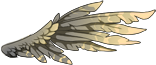 Recent Comments
Just thought I'd drop by, I noticed you have a banner in your forum sig for a raffle that happened 4 years ago XD might wanna update that.
Got you down for a female hatchie from DescentDelirium X BubbleOracle. There is one person ahead of you and price per hatchie will be 50,000 t. Thank you for your interest in my dragons!
Delete this comment.
Report this comment.
Add this player to your Block list.
This user is currently active.
This user is currently idle.