Wabla's Clan
"Go then, there are other worlds than these."
Clan Info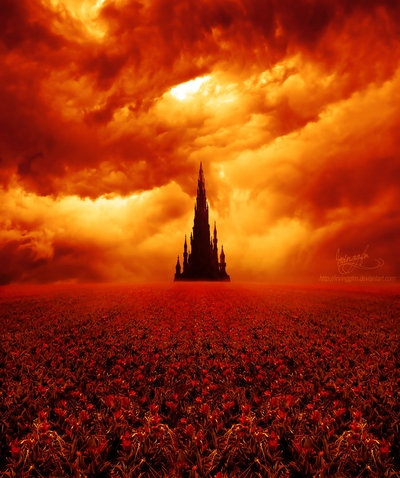 Hile, Sai! Long days and pleasant nights to you!
I would like to make a little palaver with thee... Grab thyself some graf and a popkin, and sit down, if ya please.
My name is Roland Deschain, and I am a Gunslinger. I am a descendant of the great Arthur Eld. The world has moved on since I earned my guns though, and Gilead has fallen to its destruction. I seem to be the last of my kind...
I traveled long and far before I arrived here, many wheels have passed beneath my feet. From In World, through the desert, chasing the man in black. I traveled through many worlds and found a lot of friends, but lost just as many. I have been Dinh of my ka-tet, but I now stand alone. I left my true love behind, wandered the beam of Shardik, and Ka has now brought me here. In many worlds I saw, and through many doors I walked, but now I stand before the final door, the door of the Dark Tower. Say thankee-sai.
And here I find myself in a field of roses. And roses I have found all throughout my journey. So we see, Ka truly is like a wheel. It's one purpose is to turn, and in the end it will always come back to the place it started.
What will lay behind this door? What will Ka have in store for me? Finally we will all get to the clearing at the end of the path, but I feel it will not be that easy for me... But I do not question, for all things serve the beam. Bad times come on horseback, though, and I have seen the sigul of the Crimson King throughout my journey.
I have to go now, the beam is calling me. But before I leave, I ask thee; Will you drink to the earth, and to the days which have passed upon it? Will you drink to the fullness which was, and to friends who have passed on? Will you drink to good company? Then lift your glass and drink to this, as we are very well met.
Now go, for there are other worlds than these.
Recent Comments
Be the first to comment on
Wabla's
profile!
This user is currently active.
This user is currently idle.