Clan Info
Hello. I'm the art director and content manager here at Flight Rising. Jean Luc and I want to thank you for playing our game!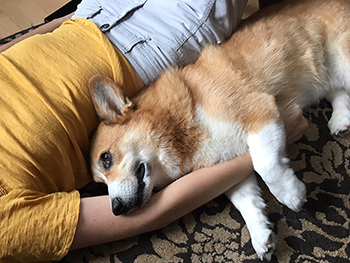 Recent Comments
*claps as i wipe away my tears* best information profile i'v seen! bravoo! bravoo! so amazing! ; w;
lol, nice clan info XDD
piggie floooood

anywho, I'm having fun here already! Keep up the good work.
Aw, no hatchlings, Undel? Actually I can understand preferring a smaller clan. But yeah. Been watching you draw and stuff since about 2010 I think. I got a couple of your books too. Out of curiosity though, was this entire miracle really made from 4 peeps?
Ohhh Undeeeel.... That's so embarrassing. *Turns red*

That was a terrible, hurried typo because I wanted to play FR as fast as possible. I made sure not to mess up this time-- but sometimes I still try to log in as Beckonedglame...
@Dragoness Yup! Also, guinea pigs are awesome. @GryphonSoul Thanks for following me for so long =D I hope you enjoy the game!
Found you in 2002ish- looking for images for high school art class :) So glad to be a part of something bigger! :3 Thanks for all that you&#039;ve done and will do in the future <3
Been following your art since around 2006ish I think. You were a huge influence/inspiration to me growing up. Thank you for Flight Rising!
Delete this comment.
Report this comment.
Add this player to your Block list.
This user is currently active.
This user is currently idle.