Incoherrant's Clan
wat is leaf
Clan Info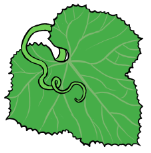 The Melon Leaf clan wishes you a pleasant stay in the jungle.
I don't actively play anymore, but I still stop by to visit my dragons sometimes. Some good memories here. c:
If you're visiting, please don't be sad about them being out of energy. There are thousands of food items in my inventory that they can pretend-snack on even if I'm not around to hit the energy button.
The
TumblingDragons tumblr
is mine, and gets drawings, shenanigans and hatchling sales. I tried to keep it mostly amusing so it might still be worth a visit.
Recent Comments
I know it says you don't actively play anymore so just in case you do check again at some point, I wanted you to know that Carib was on the front page!
Delete this comment.
Report this comment.
Add this player to your Block list.
This user is currently active.
This user is currently idle.