PUT THOSE COURIER DRAGONS TO WORK!
Look at these lazy guys! Isn't it terrible? Rolling around with Gems and pretending they're getting lost. All they seem to be doing is delivering Auction stuff.. But how many magical dragons does that take, really?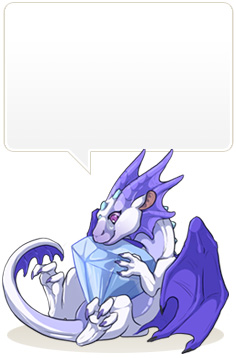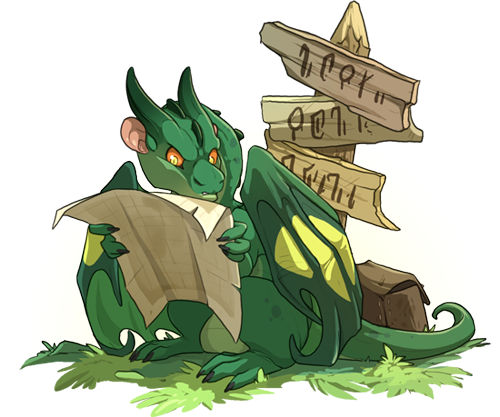 But in all seriousness.. I think this might be something fun that users could enjoy.
BEFORE ANY ONE SAYS IT, YES, THIS MIGHT SEEM VERY NEOPETSY. BUT I ASSURE YOU THAT THIS COULD WORK HERE!
So my idea is.. A newspaper like deal! :D
*Ducks and hides from the swarm of angry dragons*
NOW WAIT WAIT! HOLD ON! HEAR ME OUT!
This could be fun. Yes, Neopets has done this. But you know what? I'm 99.9999% sure that Neopets did NOT come up with the idea of a Newspaper. I'm pretty sure that has been around for waaaaaay longer than the Internet. ;D
Having it be a newspaper might not work exactly.. But something like that! This is a magical world... So perhaps it could be a magical thing? Or maybe just something super simple!
Examples of what it could be:
Slabs of rock with precise claw carvings in it.
An image made from magics itself in a haze colored by the elements.
Paper! We all know there IS paper in this world in the form of intact and not so intact parchment.
Leather with dark inks or scratches!
Etc~
Those are just some ideas to make it 'work' lore wise. I wouldn't be surprised to see some dragons sitting around reading a weekly 'paper'. Not all dragons, of course.. But there are some brainy ones out there! (Yes, I'm looking at you, Arcanist and Lightningdude)
Anywho.. Onto content!
Quote:
Editorial:
This is where players can send in questions and have a chance to have them answered in the paper! This could be great for many reasons.
One major way is that players will feel like they are being heard (even though we know they are listing to us. You rock, FR team!), and that will calm a LOT of people down.
Players will have something to look back on (in past editorials) if they are unsure of something. Think about it.. Say someone asks a question to the Editorial about color ranges. It gets answered and people are happy. Now jump 4 months later and a new player is curious about the same question! They can either... A.) Search through the Editorial to find their answer B.) Ask in the Help board and have someone link/quote that Editorial to answer their question with something straight from a FR team member themselves!
Things like that!

Stories, Comics and Poems:
This will be the main part of the paper! But these will not be made by the FR team, only approved! The players will be submitting these things themselves as long as their submissions follow the ToS and other rules of FR.
Stories, Comics and Poems will all have their own section to make everything easy for people to find. The amount of words, pictures or anything else will not matter. It is not a 'ONLY THE BEST CAN DO THIS' type thing.. It would be a matter of 'Yes we have room for your submission this time!' kind of thing. Anyone can submit! Not the best writer or artist but still want to submit? Go for it! No one will judge you! The only factor of if your submission is accepted or not is if it follows the rules and if there is room for it that time!

Why to bother submitting:
Now here's where it could get a little odd!
Let us say that if you submit anything (except the editorial) to the paper and it is accepted.. You will get an achievement AND some treasure! Maybe even an item or something on special occasions! The treasure amount is up to the FR team. I don't want to mess with that. It could be a few K.. It could be near a mil. It's up to them. Like I said, not touching that!
This would be incentive (other than the joy of sending stuff in and seeing it 'published') to get some submissions!

How often and when:
Well.. This is where I'm unsure.
It would be awesome to have it every week! Every day would be WAY too much! A weekly thing could work great and give people something to look forward to.
If every week.. Perhaps Friday or one of those end of the week dates!

Staffing:
I am one person that is always worried about the FR staff having too much to do and not enough people. I'd rather have them work on important content over fixing small insignificant things.
SO! I think that the FR team would need to grab a few more members that would handle the Newspaper. Of course, they would need to keep in touch often with the rest of the team so the paper doesn't turn into "THIS IS MY TERITORY" type thing.
I don't want to touch the payment of real life $$ topic, so I will just leave that to the FR team. Not something to touch!
I think that is all I have to cover. I'd really like to see something like this happen. It'd be a lot of fun in my opinion! When I played Neopets the thing I looked forward to most was the Neopian Times!
EDIT: Changed the title xD Though I loved the old one too :c